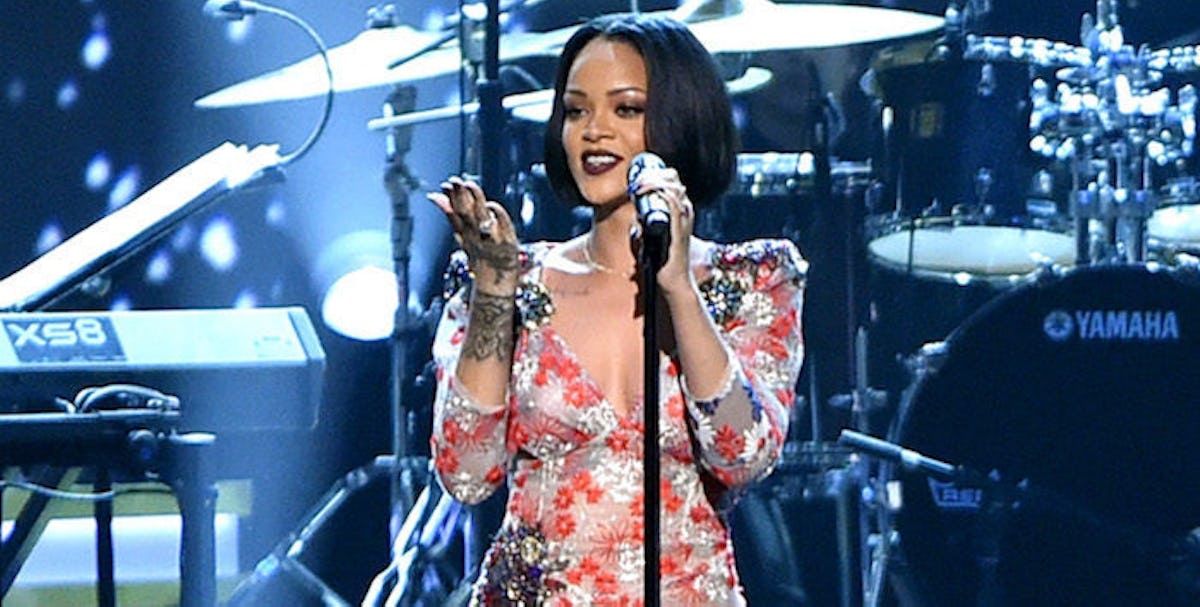 Rihanna Couldn't Handle This Fan Who Slayed It At Her Concert
Getty Images
LET THIS BE A NOTICE TO ALL FANS LOOKING TO UPSTAGE RIHANNA AT HER OWN CONCERT: RiRi will be havin' NONE OF IT.
Terah Jay was sitting front row at a recent Rihanna concert when the queen of Barbados herself waved a microphone in his direction, daring him to vocally accompany her through "FourFiveSeconds."
Terah accepted the challenge and flat-out slayed it.
He sang that song better than Paul McCartney sang it. He sang it better than Kanye sang it.  But, did he sing it better than Rihanna? She wasn't going to sit around to find out.
Rihanna pulled the mic after letting out a subtle "oh sh*t," keeping the concert from turning into a "Terah Jay ft. Rihanna" event.
This picture says it all.
Here is another angle of Terah bringing down the house.
You must have been sitting RIGHT next to @TerahJay last night RT @classifiedhoe: they both snatched me LAWD pic.twitter.com/avZfZxVDfw — A Tale of 2 Titties (@_MiaBreezy) March 21, 2016
By the way, his reaction to the whole event was beyond perfect.
Rest assured, Terah isn't trying to dethrone Rihanna any time soon.
YEAH! GOOD JOB, TERAH! Never do that again.
Citations: RIHANNA FAN STEALS THE SHOW (TMZ)