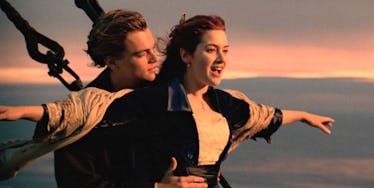 Relive The Best Moments Of Leonardo DiCaprio's Movies With This Epic Mashup
20th Century Fox
If you're planning on watching the Oscars, there are plenty of ways to prepare.
First, you'll want to know how to actually watch the show. What time does it start? What channel is it on? Don't worry, we have you covered.
Next, you may want to get your butt to a theater and watch "The Revenant."
This could be the year Leonardo DiCaprio FINALLY wins an Oscar.
This honor is way overdue, and hopefully, our superstar will be recognized for his incredible, jaw-dropping performance.
Actually, you could sit down and watch ALL of Leo's movies.
I mean, the guy is an amazing actor. He was nominated for an Oscar several times before, but he was snubbed every time. What better way to prepare for his big night than by looking back at his best on-screen moments?
Well, there's probably not enough time for that considering the Oscars air this Sunday. But don't worry, we have you covered. AGAIN.
An Internet genius put together a seven-minute clip showing the "cinematic evolution" of Leonardo DiCaprio. It's an epic movie mashup sure to get you hyped.
Check out the video above and get ready to root for Leo this Sunday. We'll be live-tweeting the night on @EliteDaily and Snapchatting the red carpet as well (EliteDailySnap).
GOOD LUCK, LEO. YOU GOT THIS.