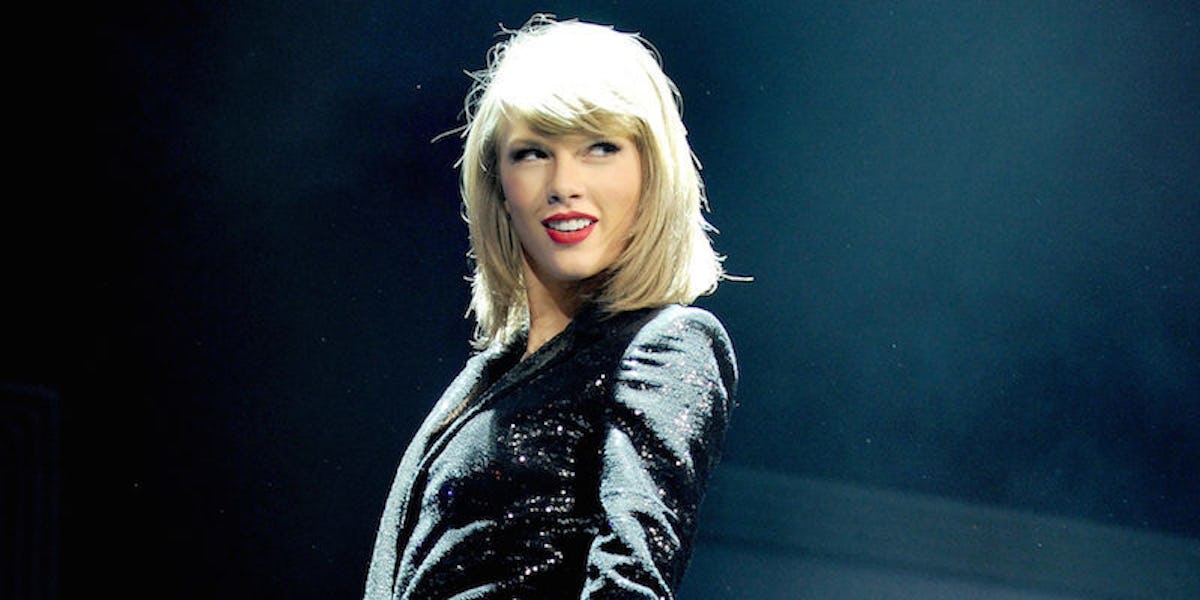 Taylor Swift Is Getting Sued After Accusing Radio DJ Of Grabbing Her Ass
Getty Images
It would be an accurate claim to say Taylor Swift's butt is generally pretty honest.
Shocking as it sounds, the pop star's hiney reportedly landed her in trouble with an ex-radio host. David Mueller, aka "Jackson," is suing Swift after being fired form his job at a Colorado radio station, KYGO, based on claims made by the singer.
During a Swift meet-and-greet in June 2013, where Mueller was in attendance with his girlfriend as part of his radio host responsibilities, the couple posed for a photo with the "Wildest Dreams" singer.
While posing for a few snaps, Mueller allegedly snuck a hand under Swift's skirt and grabbed a handful of lady caboose.
Security escorted Mueller off-site and the DJ was fired after correspondence between Swift's people and his radio station.
Mueller is now suing the recent Emmy winner for lost income, totaling $150,000 for each year he was unemployed due to Swift's allegations.
According to the lawsuit,
The contention that Mr. Mueller lifted up Ms. Swift's skirt and grabbed her bottom, while standing with his girlfriend, in front of Ms. Swift's photographer and Ms. Swift's highly trained security personnel, during a company sponsored, VIP, backstage meet-and-greet, is nonsense. Particularly given that Ms. Swift's skirt is in place and is not being lifted by Mr. Mueller's hand in the photograph.
Swift's team claimed Mueller's termination was not a specific request.
The solo artist's spokesman told CNN,
The radio station was given evidence immediately after the incident. They made their independent decision.
It will undoubtedly be interesting to see who wins out between the unemployed DJ and America's sweetheart ('s butt).
Citations: Taylor Swift is being sued because she accused a radio host of touching her bottom (The Telegraph)