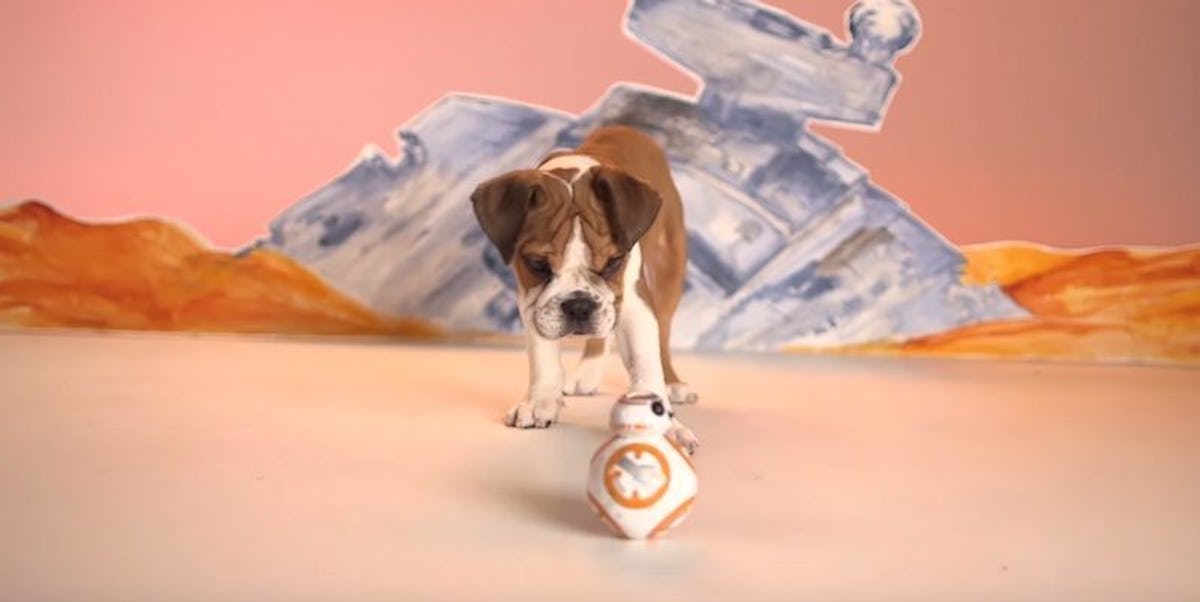 Adorable Puppies Test New 'Star Wars' Remote-Controlled BB-8 Droid Toy (Video)
Can I just say I am probably more excited for new "Star Wars" toys than the actual new "Star Wars" movie?
OK! STOP YELLING! SORRY! I TAKE IT BACK! I TAKE IT BACK! JUST PUT DOWN THE PITCHFORKS AND REPLICA LIGHTSABERS THAT AREN'T ACTUALLY MADE OF LASERS BUT STILL HURT WHEN YOU HIT THEM AGAINST SKIN.
OK, we're good? Good. Sorry.
Please watch this video of puppies testing the new remote-controlled BB-8 droid toy, and tell me with a straight face you didn't "squee" for a solid three minutes after you clicked play.
I never wanted anything more in my life than a BB-8 droid toy. I want to find a loving spouse and raise a well-adapted family less than I want one of those toys.
Here is more BB-8 footage you should probably just have on repeat as you go throughout your day.
The Remote-Controlled BB-8 Toy Is Ridiculously CoolHere's the remote-controlled BB-8 toy in action.Take our money. Posted by IGN.com on Thursday, September 3, 2015
Cool.
I'm sorry about before with the comment about the movies. We good? Cool. You Trekkies are all right.