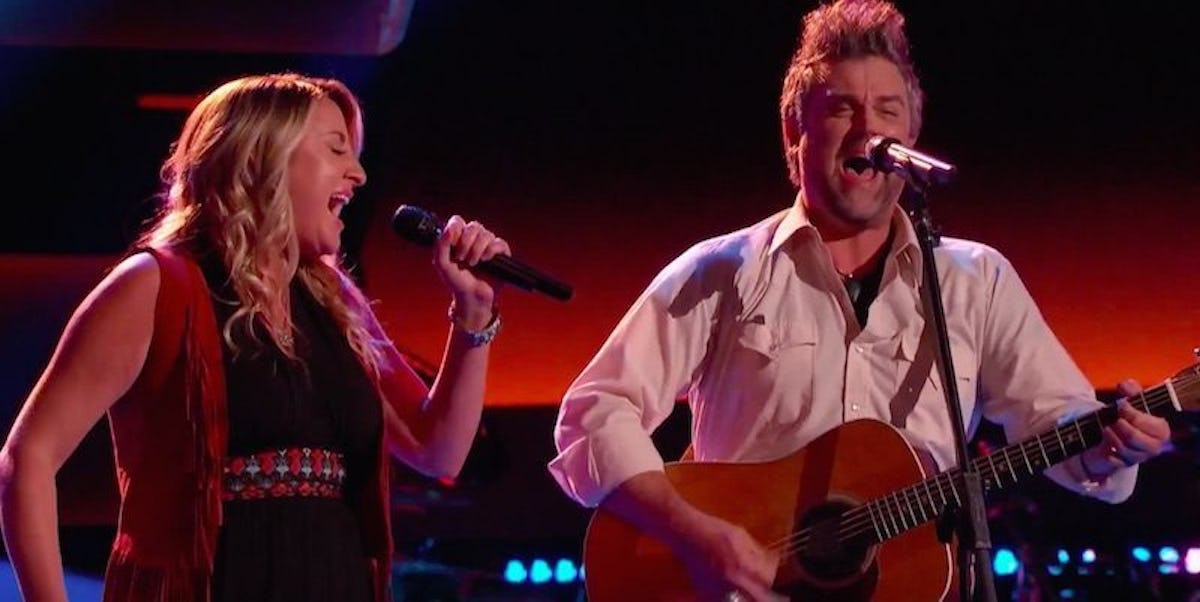 This Man's Proposal During 'The Voice' Audition Will Melt Your Heart (Video)
Man, anything really can happen on live television. With numerous singing competitions available to watch, it can feel like we've seen it all.
There are contestants who display incredible versatility and talent, those who defy all odds and risk everything to pursue their dreams of becoming stars. We've seen judges moved to tears.
We've seen fights and disagreements.
But on Monday night's episode of "The Voice," something amazing happened.
When Jubal Lee Young and Amanda Preslar sang "Seven Bridges Road" during their blind audition, they were able to get Pharrell Williams and Gwen Stefani to turn their chairs around.
When the song ended, Blake Shelton questioned the couple about their relationship. He asked, "Are you two married?"
Preslar replied, "Not yet."
Young immediately got down on one knee and pulled out a diamond ring.
The entire audience, including the judges and family members backstage, was in complete shock.
We also learned Blake is an ordained minister, so there could possibly be a wedding featuring "The Voice" in the near future. CROSS YOUR FINGERS.
Try to watch the whole proposal above and not get chills; I dare you.
Citations: Tulsan Couple Get Engaged in First-Ever Proposal During Blind Auditions on The Voice (PEOPLE)