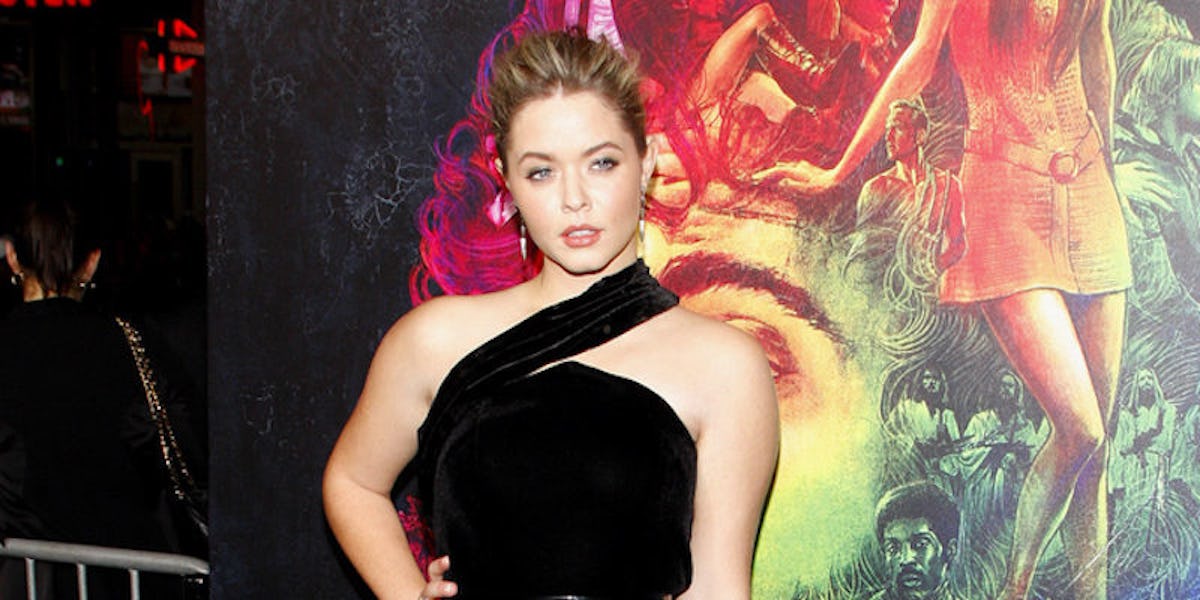 Ali From 'Pretty Little Liars' Called Out Body Shaming Trolls In An Epic Post
Shutterstock
All trolls are awful, but body shaming trolls are some of the worst. It's so unnecessary and such a waste of effort, you wonder how all of these people have so much time on their hands in the first place.
Still, unfortunately, the haters hate on and the latest flawless celeb to be relentlessly trolled online is "Pretty Little Liars" star Sasha Pieterse. According to Cosmopolitan, Pieterse took to social media after a particularly bad stretch of online harassment. Last year, she addressed her fluctuating weight (which is none of our business, by the way) in an Instagram post.
This year, she slammed body shaming trolls even harder, writing,
A lot of people responded well [to last year's post], and there were many people in the industry that supported what I had to say. That didn't meant that it just disappeared and people stopped talking about it, in fact it made people talk about it more. Not that I was surprised, but it disturbed me that so many females were so quick to tear me down on a subject that we all struggle with.
Since revealing her weight changes were due to uncontrollable hormonal balances (hey, we've all been there), Pieterse says she's now focused on staying healthy. She writes,
That doesn't mean I don't want to improve myself, it means that I am making a point to love myself at every stage and chapter of my life. I know I will get to where I want to be, and I know that I will do it in a healthy way.
Now that's something we can all live by.
Citations: Pretty Little Liars Star Sasha Pieterse Shuts Down Body Shamers in Candid Letter (Cosmopolitan)