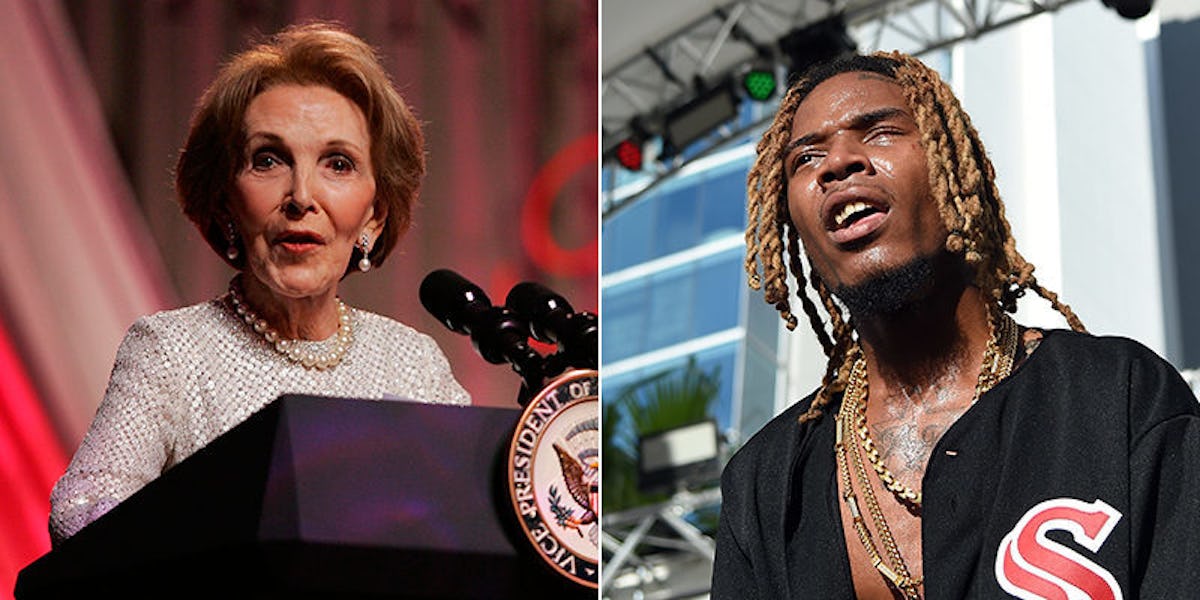 There's A Petition For Fetty Wap To Perform At Nancy Reagan's Funeral
Getty Images
For those of you who don't know, Nancy Reagan was America's first trap queen.
With news that the former FLOTUS recently passed away at age 94, the whole world has been coming out of the woodwork to pay their respects. Nothing shows how much Mrs. Reagan meant to us, however, more than this petition for Fetty Wap to perform at her funeral on Friday.
Seriously, this PUBLIC plea went live on change.org this week, and now, it's almost reached its goal of 5,000 supporters.
If you still think this sounds ridiculous, the petition itself explains it all:
While her husband, Ronald Reagan, was linking up with Papi to flood the streets with narcotics, Nancy was on TV telling kids to 'Say No To Drugs.' Her infamous 'anti-drug' phrase encouraged strict laws on drug possession that led to a school-to-prison pipeline we're still dealing with now. Blacks and Latinos went to jail in droves for possessing drugs her husband gave them. It was an incredible sleight of hand that would make any wannabe Trap Queen hide in shame for her inability to be as diabolical as Nancy.
The whole idea of calling Nancy Reagan a trap queen may or may not be sarcastic, but the thought of Fetty Wap and Monty sending her out is something our forefathers could never have imagined.