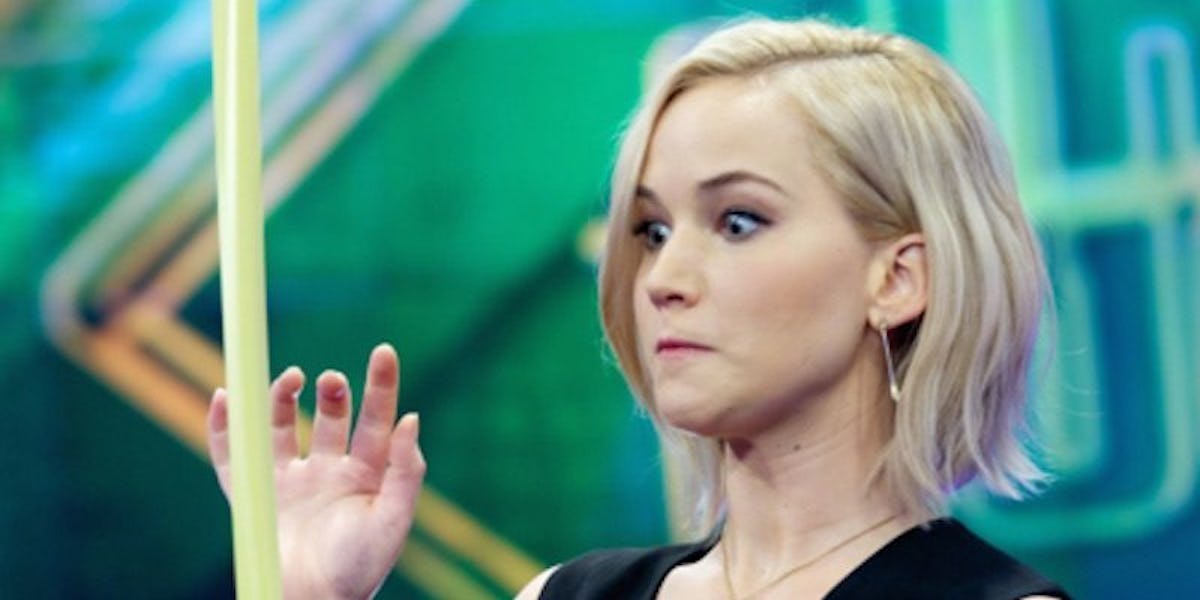 People Are Photoshopping A Pic Of Jennifer Lawrence, And It's Pure Gold
Getty Images
With an Academy Award under her belt, Jennifer Lawrence is exploring different career options... sort of.
After a photo of J Law holding a tape measurer and wearing an intense face hit the Web, the masters of graphic manipulation over at Reddit submitted their altered versions to the PhotoshopBattles subreddit.
In the original photo, submitted by Redditor SolomonGomes, Jen is taking some simple measurements.
Her sense of adventure doesn't stop there, though.
She's converting to Scientology.
She's having "Hunger Games" PTSD.
She's first freaking chair.
She's the conductor.
She's The One.
She's logged on.
She's making the tough calls.
She'll shoot her eye out.
She's expecting a huge tip.
She's on break.
She's sooo baked.
She's getting that third.
Oh Jen, there truly isn't anything you can't do.