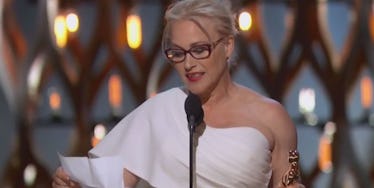 Patricia Arquette Used Her Oscars Speech To Make An Important Point (Video)
Patricia Arquette won the Best Supporting Actress award at this year's Oscars for her performance in Richard Linklater's "Boyhood."
Arquette gave one hell of an acceptance speech at the awards show.
She spoke about the importance of equal rights for women in America and essentially gave a rallying cry to all women to fight for wage equality, once and for all.
It was an inspiring message that needs to be heard.
Give it a look up top.