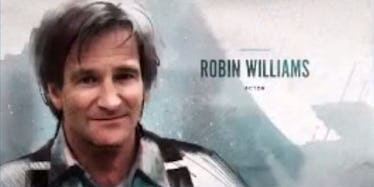 Powerful Oscars 'In Memoriam' Will Remind You Of The Talent We've Lost (Video)
The entertainment industry lost a lot of great people this year.
Luminaries such as Robin Williams, Lauren Bacall, Richard Attenborough and Eli Wallach are no longer with us.
These people, as well as other great entertainers, were honored at this year's Oscars with a touching montage showcasing illustrated pictures of them.
Meryl Streep also provided a moving commentary about the grief we all experienced in the absence of these former giants of Hollywood.
Jennifer Hudson then sang a heartbreaking song in honor of these fallen stars.
You can see the "In Memoriam" montage above.