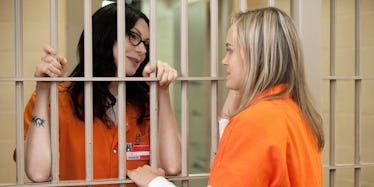 The 'Orange Is The New Black' Trailer For Season 3 Is Finally Here
Netlix
"Orange Is The New Black" is back and bigger than ever with the trailer for its third season.
The women of Litchfield are taking things to an entirely new level and we can't f*cking wait to see what they have in store for us.
"OITNB" became an instant crowd pleaser and Internet phenomenon.
Who knew this show had this much potential back in 2013 when it first aired? Not us, that's for damn sure. But we honestly couldn't be happier to be proved wrong.
You can catch the next installment on dear old Netflix on June 12.