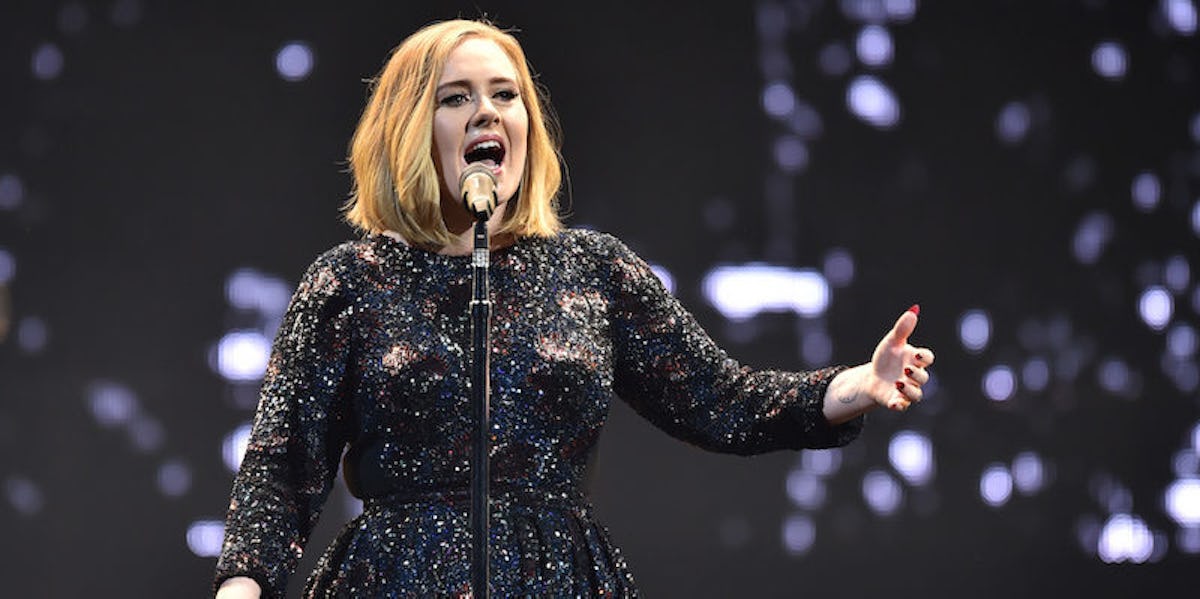 This Optical Illusion Of Adele Will Seriously F*ck With Your Mind
Getty Images
First, Adele f*cked up all our emotions. Now, she's f*cking up our nightmares.
Let's all take a moment to recognize Adele is the songbird of our generation. She transcends musical genres and hits our souls in a way that's rivaled only by the feeling you get hearing your child laugh for the first time or when your father says, "I'm real proud of you, son," at your wedding.
She's beyond words and sits somewhere between raw emotions and the concept of just living the human experience.
We all agree? Good. Great.
Well, this photo ruins all of that.
Here is a slightly modified picture of Adele that will destroy your will to live when you turn it upside down.
A photo posted by The Shade Room (@theshaderoominc) on Feb 27, 2016 at 9:44am PST
KILL IT WITH FLAMES! BACK, DEMON! BACK TO THE FIERY PITS OF MOUNT DOOM IN THE HEART OF MORDOR!
Here is that picture flipped the other way for you, you sick freak.
"But this is the end / This is the end of the innocence." -- Don Henley
Citations: Hello, it's a terrifying upside down picture of Adele (Mashable)