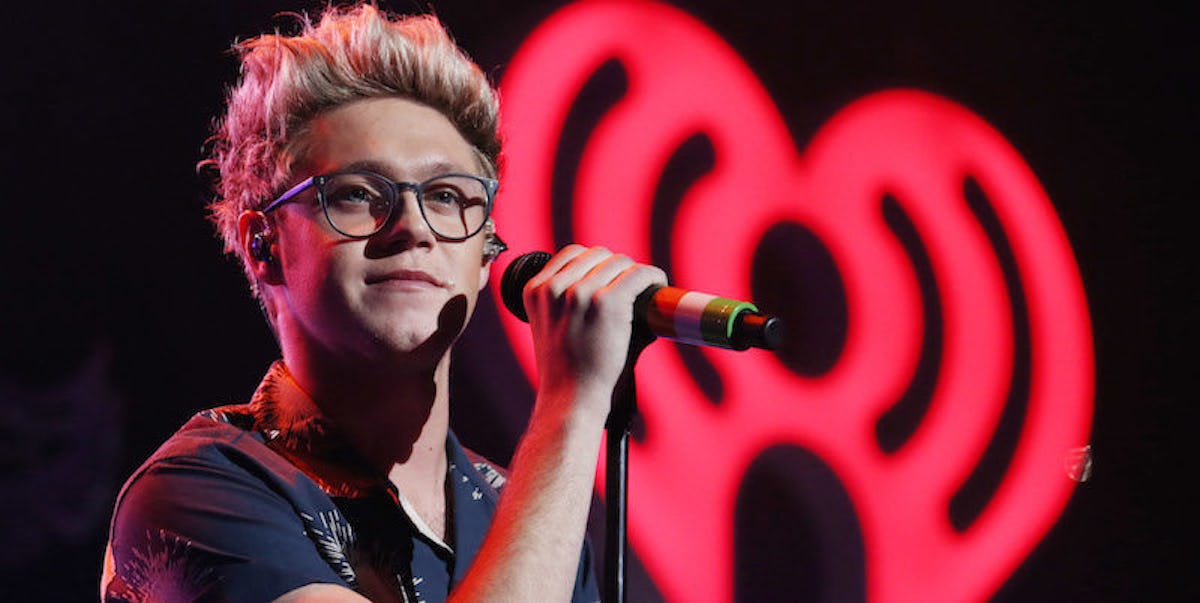 Niall Horan Perfectly Shuts Down Haters Trolling His Family Members
REX/Shutterstock
Not since 2007, when Chris Crocker tearfully defended Britney Spears on Myspace, has a pop star needed this level of fan support and solidarity.
Niall Horan — the Lance Bass/Howie Dorough/Baby Spice of One Direction — has been a target of major, unwarranted cyber harassment lately.
The One Direction singer posted a series of tweets Tuesday evening claiming bullies have targeted him and members of his family online.
Niall assured followers the comments he received posed no immediate threat, though he reminded them online abuse is a devastatingly common occurrence.
Fans and fellow industry folk reached out to comfort the boy bander and his family.
NIALL SEND ME THEIR NUMBERS, ADD ME TO THAT GROUP LET ME SLAY THEM HARD!!! YOU DON'T DESERVE HATE #RespectNiall https://t.co/F4VVicoebA — EMINIK OFFICIAL (@EminikOfficial) May 24, 2016
@NiallOfficial love that you're speaking up about behaviour like this man! I see lots of similar things happening & it needs to stop x — Alfie Deyes (@PointlessBlog) May 24, 2016
@NiallOfficial you are a beacon of beautiful drunken irish light in this dark world — Matt Bellassai (@MattBellassai) May 24, 2016
@NiallOfficial let's write a tune that is not about them. — wheatus (@wheatus) May 24, 2016
Niall doesn't deserve this negativity, we should all show how much we love & support him. #WeLoveYouNiall -H — Radio1D (@Radio1Direction) May 25, 2016
When I saw how mean can be some fans.#RespectNiall #RespectNiallsPrivacy pic.twitter.com/2gXYJynPS1 — Catalina✨ (@1DfanAcountN) May 25, 2016
Stay strong, sweet Niall.
Citations: One Direction singer calls out trolls with this empowering message (Mashable)