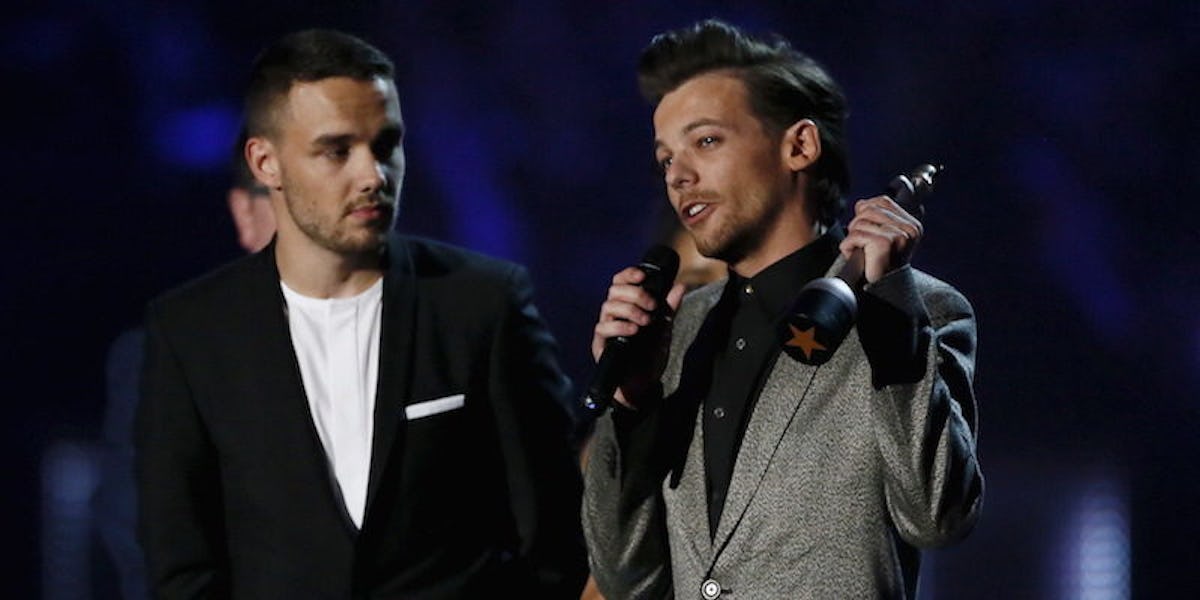 One Direction Is Actually Going To Appear In An Episode Of 'Family Guy'
REUTERS
I seriously wonder whose idea it was to put One Direction in "Family Guy."
I can't even imagine more mismatched audiences, but who cares because ONE DIRECTION IS GUEST STARRING ON SUNDAY'S NEW EPISODE OF "FAMILY GUY"!
Yep, the new episode will reportedly feature all four members of the boy band, Liam Payne, Louis Tomlinson, Harry Styles and Niall Horan, as well as Simon Cowell, who you might remember as the angry judge who used to be on "American Idol."
All four bandmates reportedly appear in the episode, but only Liam and Louis actually recorded lines of dialogue.
Cherry Chevapravatdumrong, an executive producer for "Family Guy" told Entertainment Weekly,
Liam and Louis were very funny and an absolute pleasure to work with. Or, as the Directioner part of me would say, 'OMG LILO I'M SCREAMING!'
Check out the sneak peak of the episode, "Run, Chris, Run," at the top, courtesy of Entertainment Weekly. It's not super long, but I'm definitely excited to see what else the episode holds for One Direction because the two jokes in this clip are actually funny.
I don't want to spoil them, but I'll say one of the jokes is about skinny jeans, and in the context of the clip, it's absolutely hilarious.
Catch the new "Family Guy" episode featuring One Direction on Sunday, May 15, at 9 pm on FOX.
Citations: Watch a Sneak Peek of One Direction's Family Guy Appearance (TIME), One Direction go camping with Stewie on Family Guy (Entertainment Weekly)