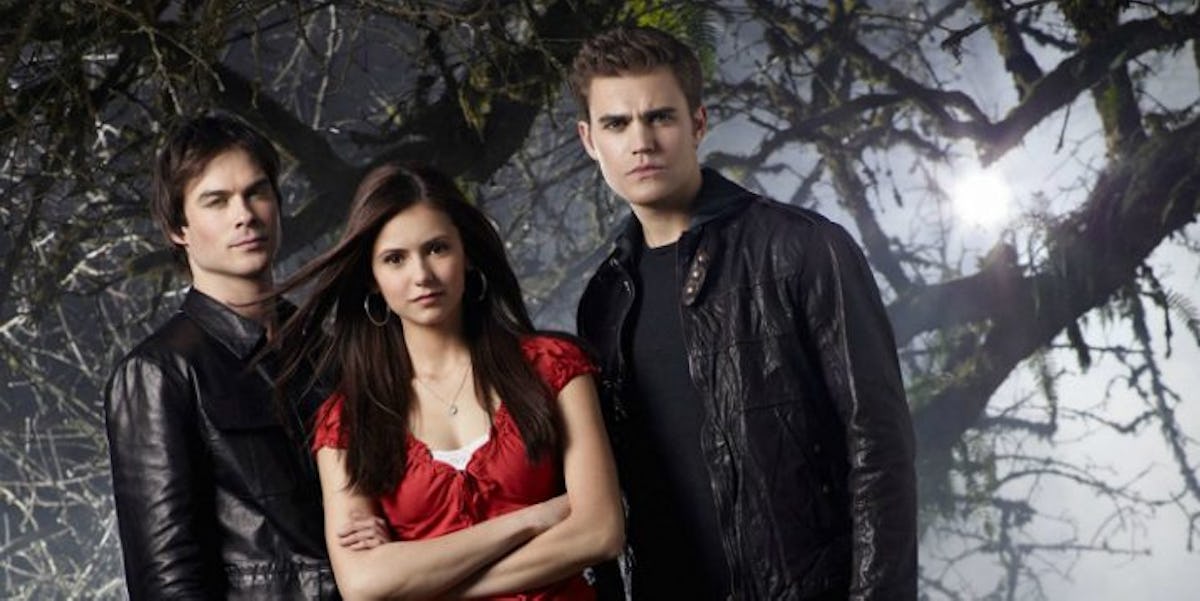 Nina Dobrev Adorably Announced Her Return To 'Vampire Diaries' On Instagram
REX/
Dear Vampire Diary,
I'm sorry for all that blood I spilled on your earlier -- I am such a butterfingers.
But I have awesome news!
Nina Dobrev is going to return to "The Vampire Diaries" for the finale!!!
Also, Zachariah, the 248-year-old vampire in my math class, told me I was cute. But is he too young for me?
XOXO,
Hope.
It's true, Nina Dobrev has just confirmed she will be returning to "The Vampire Diaries" for its final episode ever as Elena Gilbert, who she played for six seasons.
She took to Instagram to share the news.
The actress wrote,
I know it's Thursday, but this is not a TBT. #BackOnSet #TVDForever
Ooh, that's such a spooky photo -- it matches the show's aesthetic perfectly, down to the candles and cursive writing (possibly spells?).
Dobrev also revealed the final episode title "I Was Feeling Epic."
Dobrev, who just celebrated her 28th birthday with a "La La Land"-themed party, was part of the show for six seasons before she left in 2015.
Julie Plec, the showrunner of "The Vampire Diaries," hinted at the possibility of Dobrev's return back in October. He said they were close to closing the deal.
Plec told ET,
She and I have spoken and I know that she 100 percent wants to be there and I, of course, 100 percent want her to be there, and so it just comes down to stupid things like scheduling. Honestly, let's put it this way: I would be devastated if it weren't to work out, so I have a feeling the cards will be in all our favor.
"The Vampire Diaries" airs Fridays at 8 pm EST/PST on The CW.
The grand finale is set to air on March 10, 2017, and we can expect Dobrev's character to awake from her magically induced coma to wrap everything up nice and neatly.
Hopefully...
Citations: Nina Dobrev Will Return For 'The Vampire Diaries' Series Finale -- See the Sweet Announcement! (ET Online)