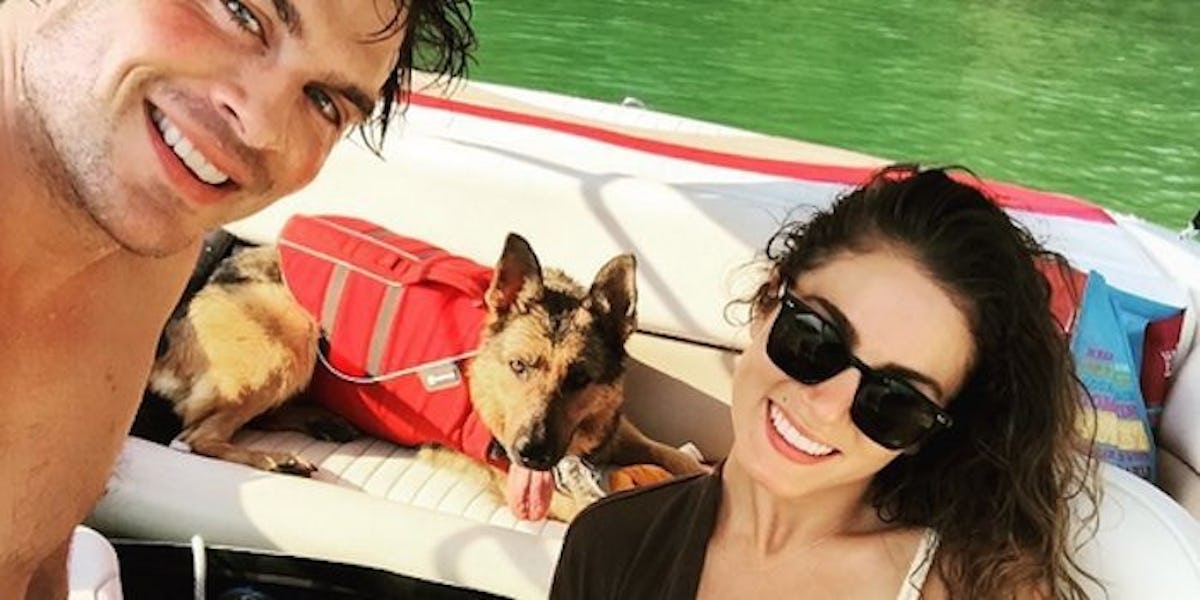 Nikki Reed And Ian Somerhalder Slay Relationship Goals On Instagram
Nikki Reed and Ian Somerhalder make up one of those rare Hollywood couples who, for the most part, stay out of the spotlight. Though they're both busy and well-known actors, they seem more focused on lying low than basking in the spotlight.
That might all change soon — but rest assured, it's for a good reason.
Reed, for one, dedicates much of her time to Take Five, a "recurring beauty and nutrition column on ELLE.com culled from a lifelong passion for animals, the outdoors and feeling good."
And together, the couple flexes their activism muscles, participating in various philanthropic causes; according to Ian's Instagram, they recently volunteered to help shelter animals.
In the spirit of spreading awareness, they both document their progress on social media, giving us major couple envy in the process.
Check out some of their latest snaps below, and try not to explode with jealousy at their cuteness.
About a month ago, Reed announced her new column with ELLE.com via Instagram...
...and a couple months before Reed's news, her husband, Somerhalder, shared this sweet snap in honor of his wife's birthday.
This picture-perfect couple spends all their free time together.
They travel to new locales…
Bike through the mountains…
...and hit up red carpet events.
They share a passion for animals and adopted tons of little critters.
In one post, Somerhalder even refers to his wife and pup as his "little family."
This charitable pair may not be on everyone's radar…
...but they certainly should be.
Find Somerhalder on Instagram here…
...and follow his beautiful wife here.
#RelationshipGoals