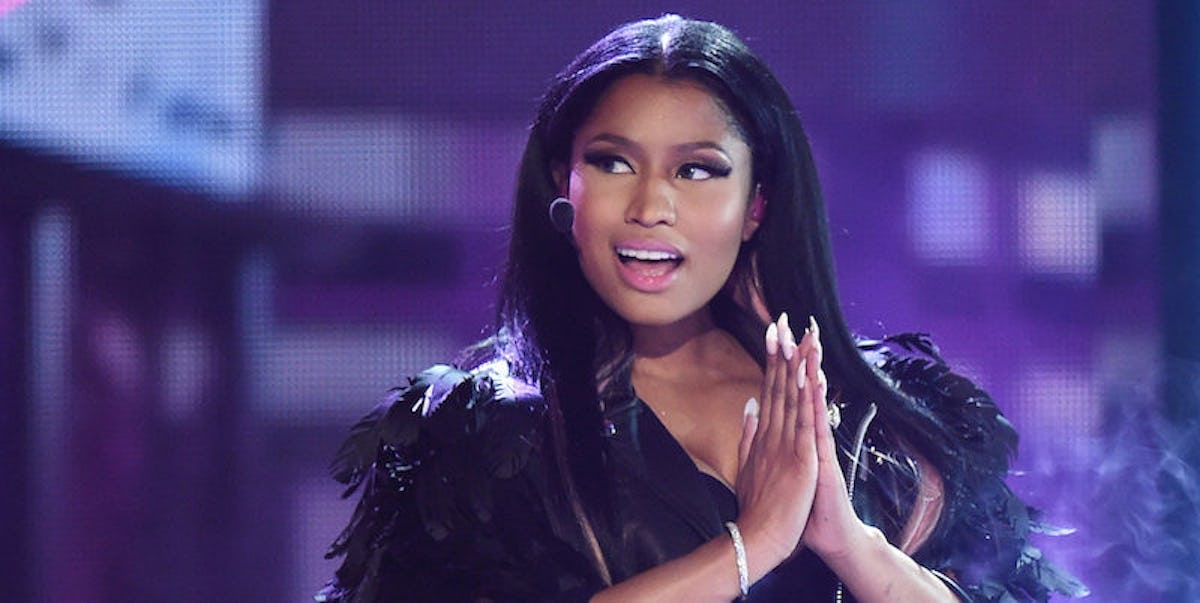 Nicki Minaj Will Produce And Star In A Comedy Series Based On Her Life
Getty Images
Nicki Minaj was torturing us with a series of tweets hinting she had a special surprise to share.
Fans were losing their minds wondering what the heck it was.
The hashtag #NickiSurprise was trending all day, and we were dying to know some answers.
We begged: PLEASE, NICKI, TELL US.
What is the surprise? What could it possibly be?
My surprise is on its way. Who's up?#NickiSurprise less than an hour. — NICKI MINAJ (@NICKIMINAJ) September 29, 2015
Well, it looks like we found the answer. Nicki just retweeted a very, very special announcement from ABC Family.
YES, IT'S TRUE. Nicki Minaj will be the executive producer and star in a scripted comedy series for ABC Family. The series will be based on her life growing up in Queens, New York. Can you believe it?
Kate Angelo reportedly wrote the pilot and will be an executive producer with Minaj. They will work alongside Aaron Kaplan, Stella Bulochnikov, Brian Sher and Gee Roberson.
Nicki does have some acting experience under her belt. She appeared on "Saturday Night Live" last year and acted as Kim Kardashian.
You can check out some of her impressions in the clip below to get you extra pumped.
Congratulations, Nicki, and thank you for finally letting us know the surprise. You the bomb, BB. We can't wait to see where this takes you.
Citations: Nicki Minaj Comedy Gets ABC Family Series Commitment (Deadline)