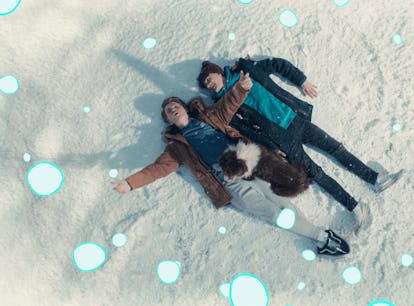 2022 Is The Year Of The YA Book Adaptation
Some of the year's most popular shows and movies are based on books from the nostalgic genre.
Netflix
First kisses, first loves, and first supernatural encounters... The YA genre has a little something for everyone. No matter how old you are, whether you're the same age as the characters or well into adulthood, the coming-of-age stories in YA books provide something for everyone. In fact, the only thing better than a good YA book is a good YA book-to-screen adaptation. Luckily, 2022 is filled with enough YA book adaptations to keep fans busy all year long.
It may be a controversial opinion to say a movie or book adaptation is better than the book. But there's definitely something to be said for getting to see your favorite stories told on screen. You get to compare the filmmakers' versions to the ones you came up with in your mind while reading, plus your favorite stories get to reach a wider audience.
This year has already been a banner one for YA TV shows and movies, with a ton of releases like Heartstopper and The Summer I Turned Pretty that have already taken the internet by storm. But there's a lot more where that came from, so read on for a full list of 2022 YA adaptations that will make your year.
Love this list? Create a Likewise account to save these recs to your own watchlist and follow Elite Daily for more. You'll always know exactly what to watch next.