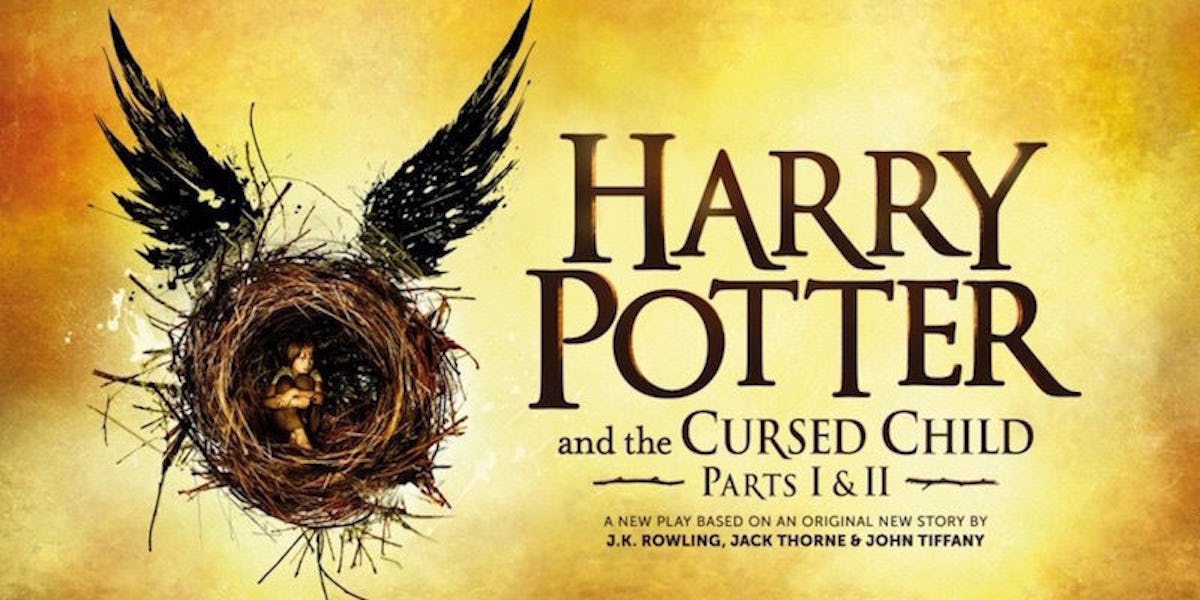 The New 'Harry Potter' Story Came Out Today, And It's Totally Insane
Scholastic
*Deep breath inhale* *Deep breath exhale*
OH MY GOD. IT'S FINALLY HAPPENING, THE EIGHTH "HARRY POTTER" BOOK IS FINALLY HERE!
Well, sort of anyhow.
For those of you just tuning in, "Harry Potter and the Cursed Child" is a new stage play written by JK Rowling. Harry, Ron and Hermione are all grown up and their kids have inherited their parent's taste for adventure.
The play went up for previews on London's West End over a month ago and officially premiered on July 30.
Now, today, a printed and bound version of the script is available for purchase at your local bookstore!
So, that's why some people are calling it "the new 'Harry Potter' book" even though it's just the printed script.
With wizards and witches attending midnight release parties all over the world last night, it certainly FEELS like a new "Harry Potter" book came out.
Reviews for the stage performance of the show have been largely positive so far, with many critics sighting the impressive production and spectacular special effects.
Now, don't worry, I'm not going to get into spoiler-y details.
But, I will say this: The plot is a little... out there. I would go as far to say it's straight up crazy-pants bananas.
You'll have to read it for yourself to find out what I mean. And after you do, please DM me. I need to talk about this with everyone.