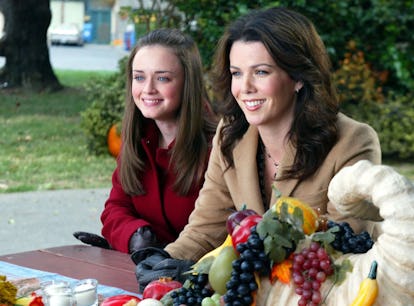 11 Netflix Thanksgiving TV Episodes To Watch When You're Too Full To Move
There's plenty to go around.
The CW
When the leaves begin to change colors and you can feel a chill in the air, you know Thanksgiving is fast approaching, and after feasting at tables of plenty, you might need some recovery time before you start picking at the meal's leftovers. Seeing as Turkey Day is the official start of the holiday TV season, what better way to top off your celebrations than with a Netflix marathon? If you need something to do while recovering from your food coma, here are the Netflix Thanksgiving TV episodes to watch after your guests have called it a night.
These picks come from what is currently available on Netflix, so head over to Hulu if you need a "Slapsgiving" fix from How I Met Your Mother or want to make a play for the Geller Cup on Friends. Whether you want to watch a classic sitcom that never passed an opportunity to celebrate a holiday or a drama that became even more poignant during a festive time of the year, Netflix has a solid archive to suit whatever non-edible craving you're experiencing. Ease up on the turkey, grab some dessert, and guard the remote with your life before any relatives can switch on football. If you're trying to stay awake for all the Black Friday sales, simply play the New Girl turkey-themed episodes consecutively and search for any sitcoms with an episode aptly titled "Thanksgiving." That's my idea of a successful holiday.
This article was originally published on