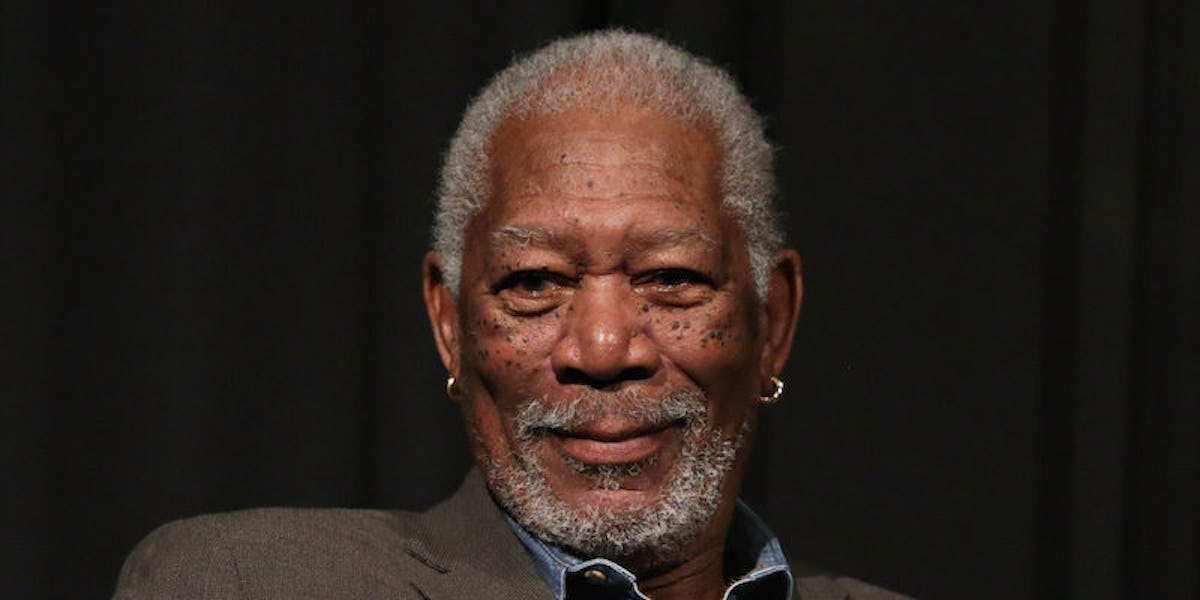 Morgan Freeman Reveals How He Got That Incredible Voice
NEW YORK, NY - APRIL 30: (EXCLUSIVE COVERAGE) Actor Morgan Freeman takes part in a SiriusXM Town Hall with Morgan Freeman hosted by Entertainment Weekly writer Kyle Anderson on SiriusXM's Entertainment Weekly Radio channel at Crosby Hotel on April 30, 2015 in New York City. (Photo by Cindy Ord/Getty Images for SiriusXM)
Try to name something as iconic as Morgan Freeman's voice.
Nope, you can't do it. It's impossible. I can't even come up with something to compare it to for the purposes of this article.
After years of solely referring to his voice as "the voice of God," we now know exactly where those melodic sounds came from.
The actor recently appeared on "Jimmy Kimmel Live!" and spoke to the talk show host about this recognizable trait.
When Kimmel asked him about it, Freeman replied,
I don't even know what you mean... I went to school.... to study how to be an actor. And in that school, Los Angeles City College, I had a voice and diction instructor who was very good at his job.
Are you Googling admissions dates and tuition for Los Angeles City College now, too? Yep, I thought so.