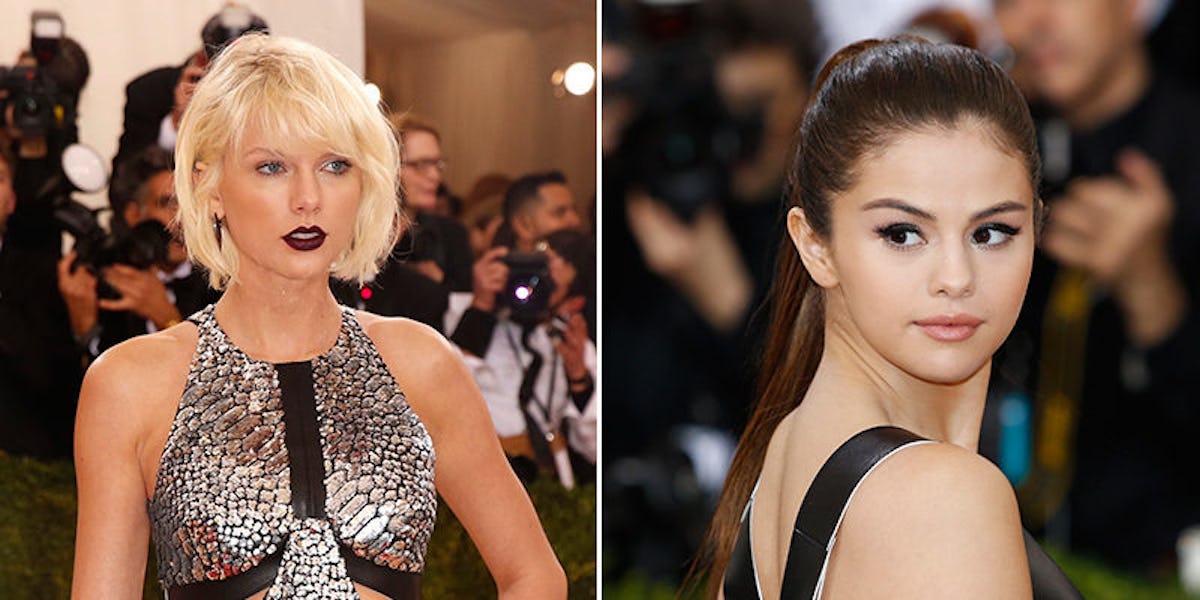 Who Really Won The Met Gala Red Carpet Last Night? (Poll)
REUTERS/Shutterstock
I think it's fair to argue the annual Met Gala is one of the biggest nights for fashion.
It's basically a time for celebrities to come together all dazzled up and show off their best -- and worst -- outfits.
It feels like every single star and celebrity in the world comes to the Metropolitan Museum of Art on this night with only one goal in mind: killing it on the red carpet.
Every year, there's a pretty serious fashion debate about who really won the night.
Was Beyoncé the best or worst dressed? Did Taylor Swift look like a middle school goth? WTF was Lady Gaga wearing?
OK, maybe those were just my thoughts last night. But now it's time for you to weigh in and cast your vote. Who really was the best-dressed star of the evening? Help us decide!
Keep in mind, Monday night's theme was "Manus x Machina: Fashion in an Age of Technology," so that's probably why we saw a lot of... interesting equipment (cough, cough... Zayn's metallic arm).
Check out some of the outfits below, and let us know what you think. And if you hate them all? Eh, just pick one.
All images are credited to REUTERS/Shutterstock.