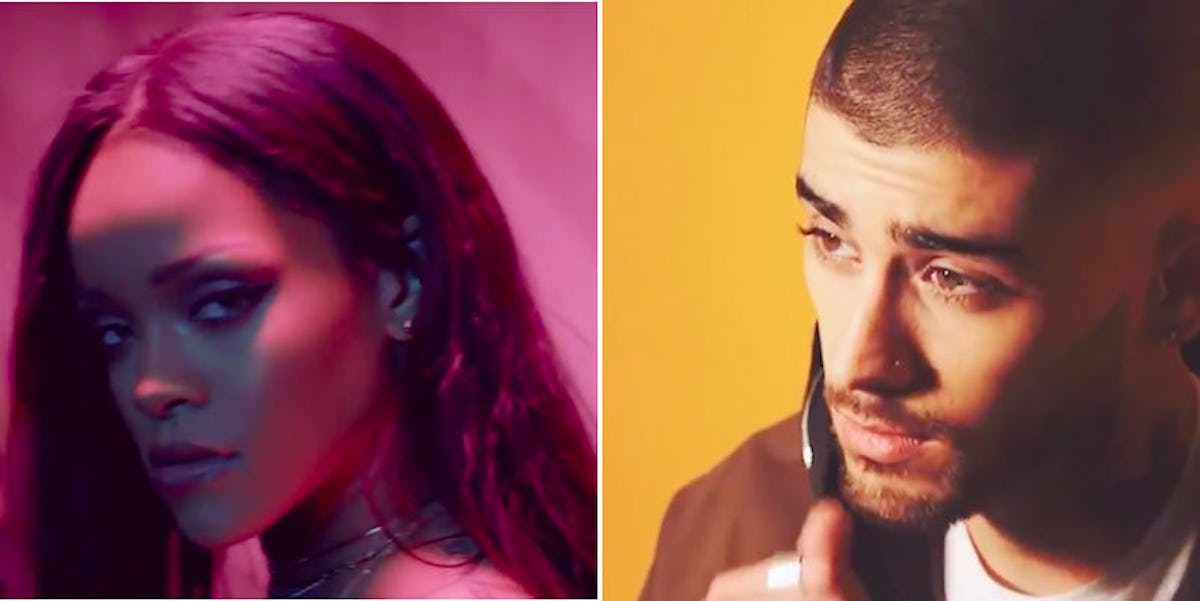 You'll Have This Mashup Of Rihanna's 'Work' And Zayn's 'Wrong' On Repeat
Eminik
NEW VIDEO: RIHANNA FT. ZAYN - "WORK & WRONG" (MASHUP)---(Mashed up & edited by: @EminikOfficial)https://t.co/8uOZiadllb — EMINIK OFFICIAL (@EminikOfficial) March 31, 2016
Look, I've been saying it for years: All songs with one-syllable titles starting with the letter "W' sound good together.
Fine, that's probably not true, but it is appropriate in this instance. Music producer Eminik shared his mashup of Rihanna's "Work" and Zayn Malik's "Wrong" today, and it's not wrong at all. In fact, I would say it totally works. (Sorry.)
But seriously, I can't stop listening to this. It's just so dang good. And as a bonus, Eminik also edited together a video for the mashup, made up of various Rihanna and Zayn videos.
So... RiRi and Zayn collab, anyone?