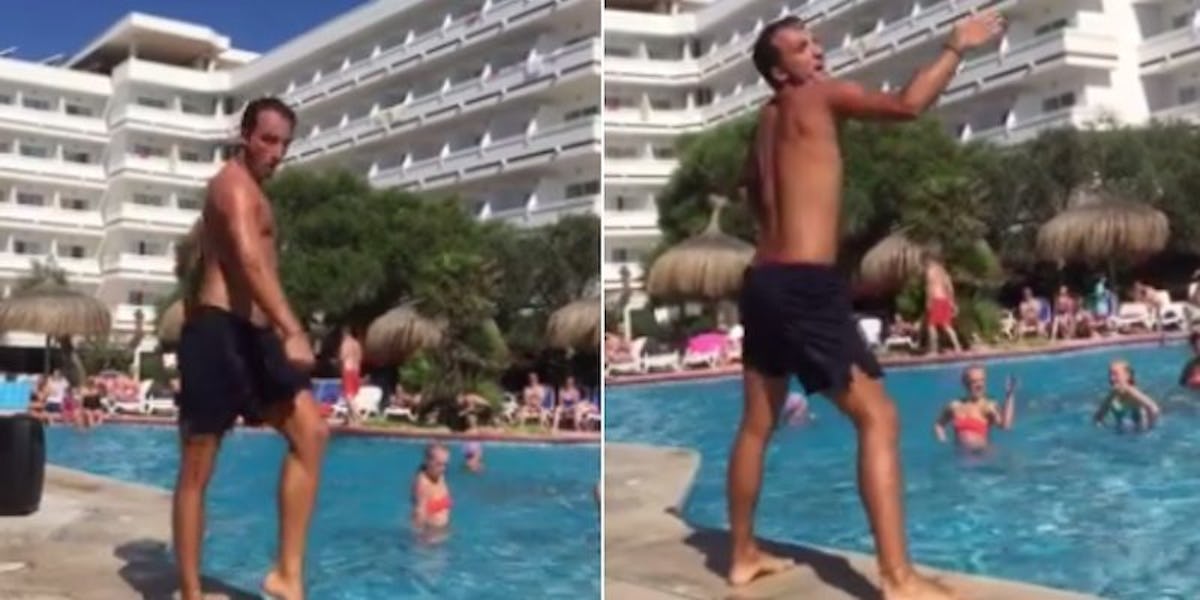 Man's 'Single Ladies' Routine Is So On Point, It Rivals Beyoncé's Moves (Video)
This water aerobics instructor is clearly possessed by the ghost of Yoncé.
The mystery instructor knows when people think of water aerobics they imagine old ladies doing half-hearted arm-centric dance moves to disco music.
He knows it's on him to change people's perceptions of the magic that is shallow-water dancing, and that's why he dances with such passion, probably.
I think we can all admit music featuring Beyoncé's voice is the only music on the planet that can make water aerobics cool.
Sorry guys, but I couldn't resist sharing this......the water aerobics guy thinking he is actually Beyoncé! Posted by Beckyboo Wells on Thursday, August 20, 2015
Mashable reports the class was taught at the Hotel Condesa De La Bahia in Alcúdia, Spain, though it could have just as easily taken place in all of our hearts.
Citations: Even Beyonce would be impressed with this man's "Single Ladies" dance (Mashable)