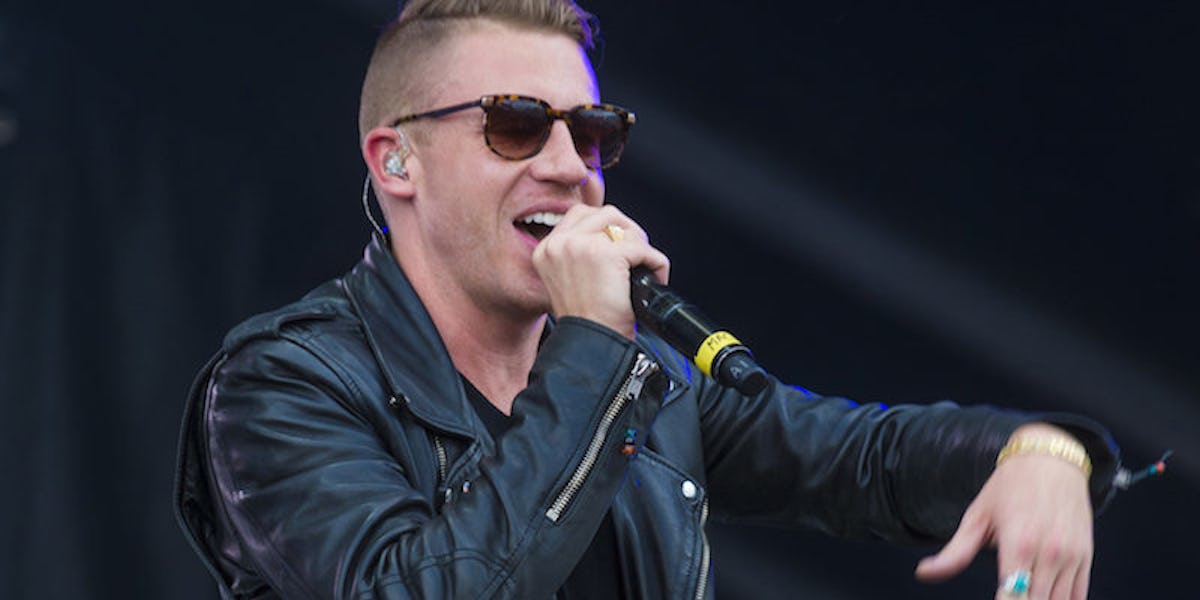 Macklemore Crashed A Wedding With His Mom And The Photos Are Hilarious
Shutterstock
It's no secret Macklemore loves love, but we may now have a clue as to why.
During a trip to Washington DC to discuss the stigma of addiction with President Barack Obama, Macklemore was cajoled into crashing a wedding by his own mother.
In a series of Snapchats, the "White Privilege II" rapper shared his experience as the Owen Wilson to Momma Mac's Vince Vaughn.
Macklemore's mom coaxes him into crashing wedding in D.C. https://t.co/vhLXqw5C8t pic.twitter.com/mtfX4SrWFY — XXL Magazine (@XXL) May 17, 2016
.@Macklemore and his mom decided to crash a wedding in D.C. https://t.co/JaXlHZ4I84 pic.twitter.com/G6dr3A9vDa — Complex (@ComplexMag) May 17, 2016
The family hosting the nuptials was more than happy to make room for two more guests.
@AyshaChughtai sc: ayshachughtai pic.twitter.com/G8wgftcHUY — Aysha Chughtai (@AyshaChughtai) May 15, 2016
Partygoers went wild when the DJ threw on "Thrift Shop."
Mac happily posed for photos and Snapchats and Instas and clay sculptures, probably, because he is nothing if not a gracious guest.
The 32-year-old essentially did everything short of officiate the union.
Every now and then, it pays to do as your mother tells you.
Citations: Hilarious Photos Show Macklemore and His Mom Crashing a D.C. Wedding (Complex)