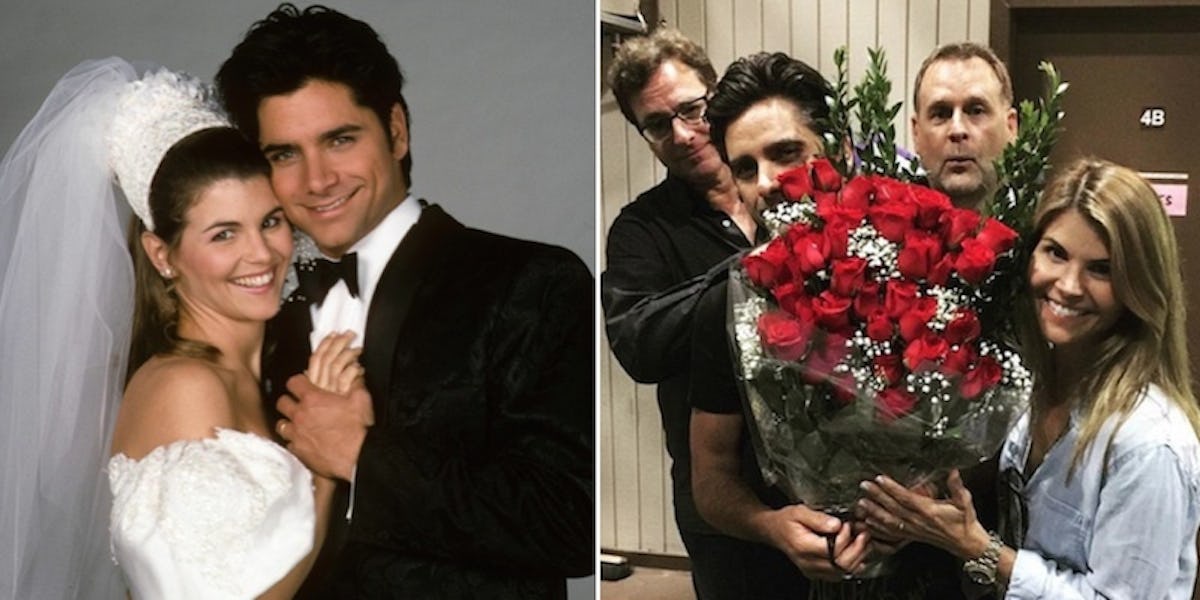 John Stamos And 'Fuller House' Cast Celebrate Lori Loughlin's Birthday (Photos)
Warner Bros. Television/Instagram
Here are the posts and tweets every Millennial has been waiting for.
After 20 years apart, the "Full House" cast members are now reunited to film a reboot of the show called "Fuller House."
On set yesterday, actress Lori Loughlin, who plays Aunt Becky, celebrated her 51st birthday and her costars made her day incredibly special.
Her TV husband, John Stamos, even dedicated his social media feeds to her for the occasion.
Happy Birthday @LoriLoughlin - Love you Lori. Dedicating my whole social platform today to my favorite fun girl. pic.twitter.com/9ZFwTGCrVu — John Stamos (@JohnStamos) July 28, 2015
As if all of Uncle Jesse's posts weren't adorable enough, Loughlin tweeted a picture of a birthday card given to her by her costars, and it will make your heart explode.
Citations: 51 flowers for our favorite fun girl Birthday girl Lori Loughlin celebrates beside Fuller House co stars John Stamos Bob Saget and Dave Coulier (Daily Mail)