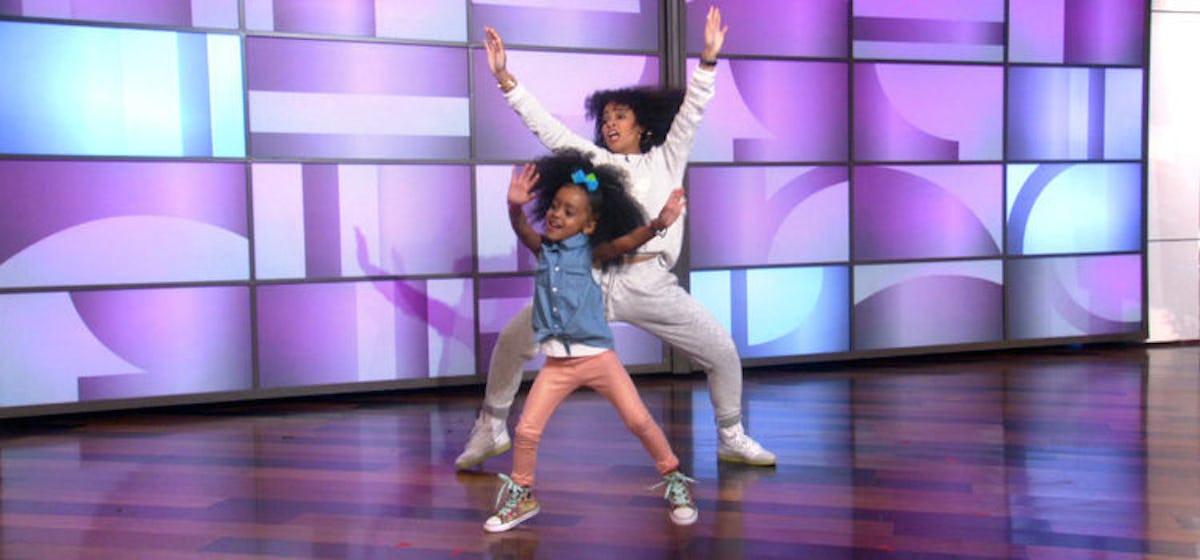 4-Year-Old Completely Crushes Dance To Beyoncé's '7/11' On Ellen (Video)
Four-year-old Heaven might be small, but she's huge on talent.
The tot and her dance partner, mother Tianne, recently appeared on "The Ellen DeGeneres Show" (for the third time) to show off their fancy footwork in a sick re-creation of the choreography from Beyonce's "7/11" music video.
The mother-daughter duo first appeared on Ellen in October 2013 after a video of the adorable pair performing a routine together went viral on YouTube.
You've never seen a 4-year-old break it down like this before. The tiny dancer might just give Beyoncé a run for her money.
Watch their "7/11" performance up top, and check out their YouTube channel for more.
Citations: Freshest 4 Year Old Ever Breaks It Down To Beyonce On Ellen (Mashable)