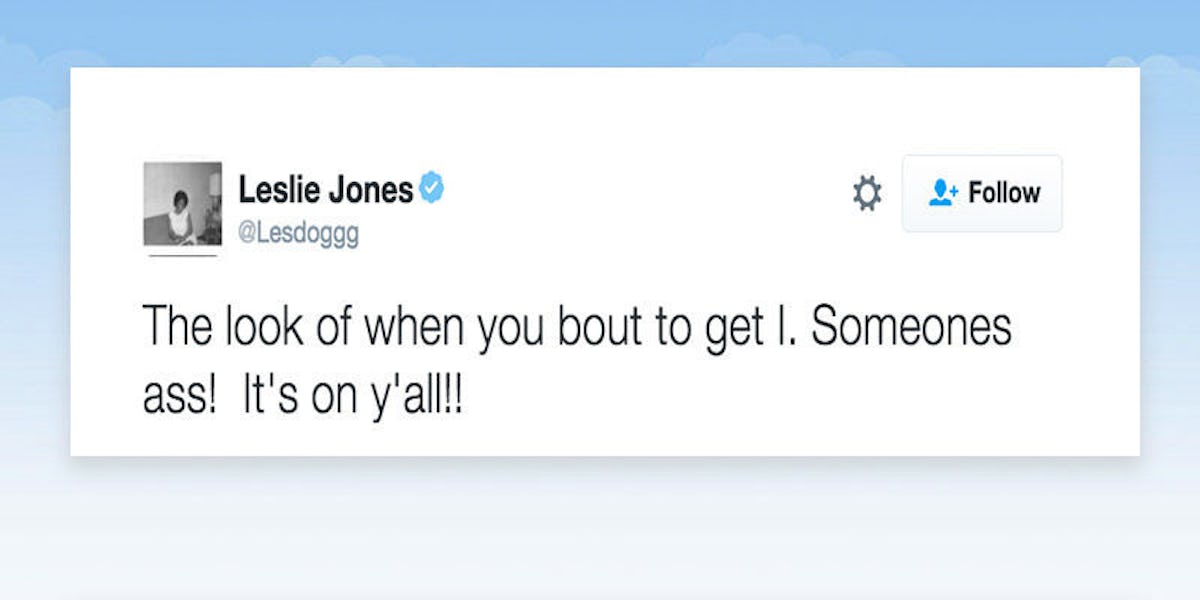 Leslie Jones Live-Tweeting 'Game Of Thrones' Might Be The Best Thing Ever
Twitter
I am not about to pretend I've seen more than three episodes of "Game of Thrones."
In fact, I've seen so little "Game of Thrones" I sometimes feel like I'm majorly slacking as a journalist who primarily writes entertainment updates. (My redemption lies in the one time I served Kit Harington a bev and a snack at a SoHo brunch spot.)
Judging by my Facebook News Feed this morning, Sunday's episode was a HUGE deal for reasons that continue to evade me. With no time to catch up via binge watching, I turned to Twitter for answers.
My modus operandi when completing any level of reconnaissance is to kill time browsing unrelated tweets as a warm-up/habit of procrastination.
Naturally, I found myself on "Saturday Night Live" cast member Leslie Jones' Twitter and, wouldn't you know it, the comedian live-tweeted last night's episode of "Game of Thrones."
Jackpot. Two birds. Ahead of the game.
As I read, I realized I no longer had any interest in the show itself or anyone's recap of it… except Leslie's.
I cannot attest to the accuracy of the following tweets as they relate to the "GoT" universe because I straight-up do not know a thing about any of it. But, I can attest to Leslie Jones having the best possible reactions to television of any kind.
With no further ado, in order of appearance on Leslie Jones' Twitter, I present Leslie Jones' Live Tweets From Season 6, Episode 5 of "Game of Thrones."
Prep ur asses, y'all.
ANSWER THE QUESTION.
Got to give respect where respect is due.
R U PPL JOKING???
A little exposition, please.
Penis drama.
GTF over yourself!
Monarchies are f*cked up.
FIX. THIS. NOW.
Give him a break, honestly.
Friendship is complicated.
Be honest about your dick fire or I'm out.
WHO IS EVEN KING RIGHT NOW?
Fingers don't mean sh*t in the long run.
Let love find you. Srsly.
THIS FACE SPEAKS FOR ITSELF.
NO. NO. NO. PASS.
It's SCIENCE, bruh.
Human resources should be here for this IMHO.
THIS IS NOT A GOOD TIME FOR A BREAK, BRAN.
Bye, wolf.
Well you're here now, sry.
Suck it up, sis.
TRYNA BREAK THE TENSION, THAT'S ALL.
Ohhhhh. Oh. Oh. Sorry.
Just one more thing…
May we never have to watch another episode of anything without the sage words of TV messiah Leslie Jones.