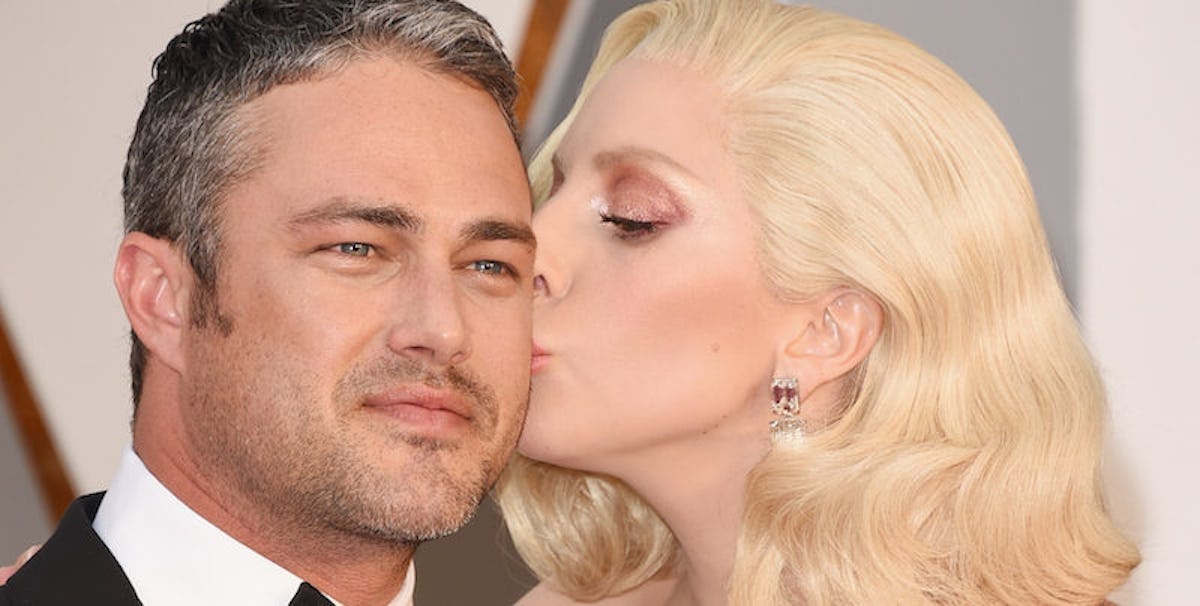 Lady Gaga Reveals Her And Taylor Kinney's Plans For Their Upcoming Wedding
Getty Images
At this point in the history of American entertainment, most of us expect Lady Gaga's wedding to take place inside of an active volcano.
Slung into a leather harness, the bride will swoop in wearing a white leotard and six wigs sewn from the hair of a wizard's beard.
The groom will present to her a ring forged in the fire of the very molten mountain in which they are being wed, and Jesus Christ himself will officiate the ceremony.
In an interview with Ryan Seacrest, though, Gaga described wedding plans contrary to this badass display of commitment.
The singer claimed her wedding to fiancé Taylor Kinney will be a "family style" gathering, much like dinner at Olive Garden.
She reportedly added,
I want a really 'family' wedding, so we're not planning anything that is worth writing about.
The Golden Globe winner has assistance from the women in her family when planning the small event.
Gaga reportedly told the radio host,
I think if I would've not let my mom do this with all of us and my family -- I think if I were to deny the women in my life the planning of the wedding they would probably just kill me... I have all the help in the world, in a way.
Please, Gaga, just consider a volcano wedding. I'll take your answer off the air.
Citations: Lady Gaga's Wedding To Taylor Kinney Won't Be Anything Too Crazy Rachel Pilcher Rachel Pilcher 8 March 2016 After sharing a touching message to her fiancé, Taylor Kinney, after her emotional and inspiring Oscars performance, Lady Gaga has been discussing their wedding plans. (Yahoo!)