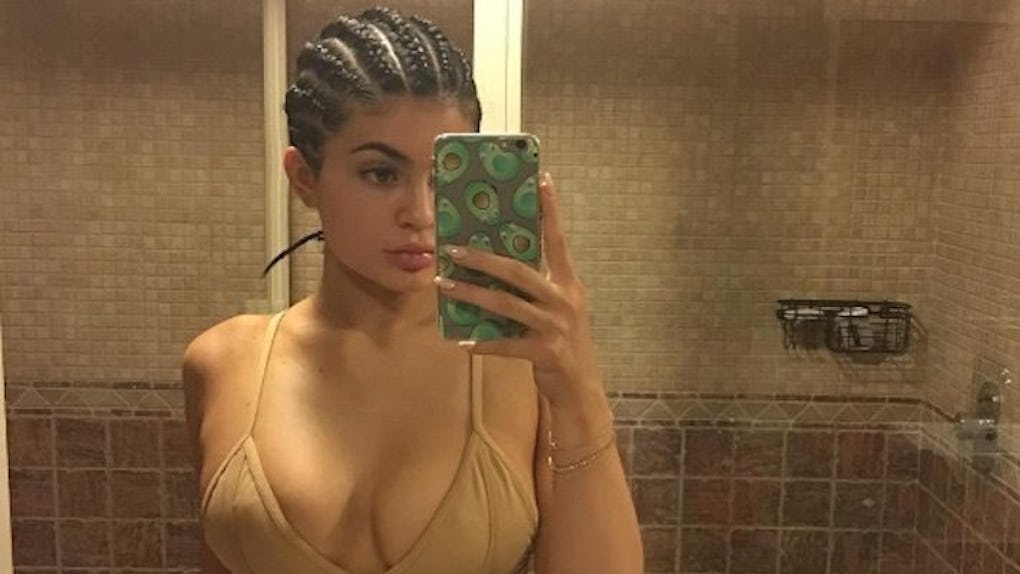 Instagram
Man Charged After Taking His Kylie Jenner Obsession Way Too Far
Among the many benefits of celebrity and prosperity come some genuinely terrifying drawbacks.
Sure, yes, OK, plenty of us normals have been stalked to varying degrees, but Kylie Jenner's stalker recently took it to the damn limit.
The superfan allegedly rammed his car into the security barricade of The Oaks gated community where Kylie resides, hoping to burst onto the property and… then what? How does a person casually follow up on that kind of behavior?
No one knows, because it's illogical and insane.
The man, who TMZ reports previously tried to make contact with the 18-year-old reality TV personality, told security guards at Kylie's Calabasas community he was visiting for a scheduled meeting with the "Keeping Up with the Kardashians" star.
His move — aka cracking the front gate with his car — is getting p. old, but cops were fortunately able to track him down via his license plate and nail him with two misdemeanor vandalism charges.
Needless to say, Kylie is selling her Calabasas dream home, probably due to creepy almost-interactions like these.
Citations: Obsessed Kylie Jenner Fan Charged After Repeatedly Ramming Security Gate With Car (Complex)