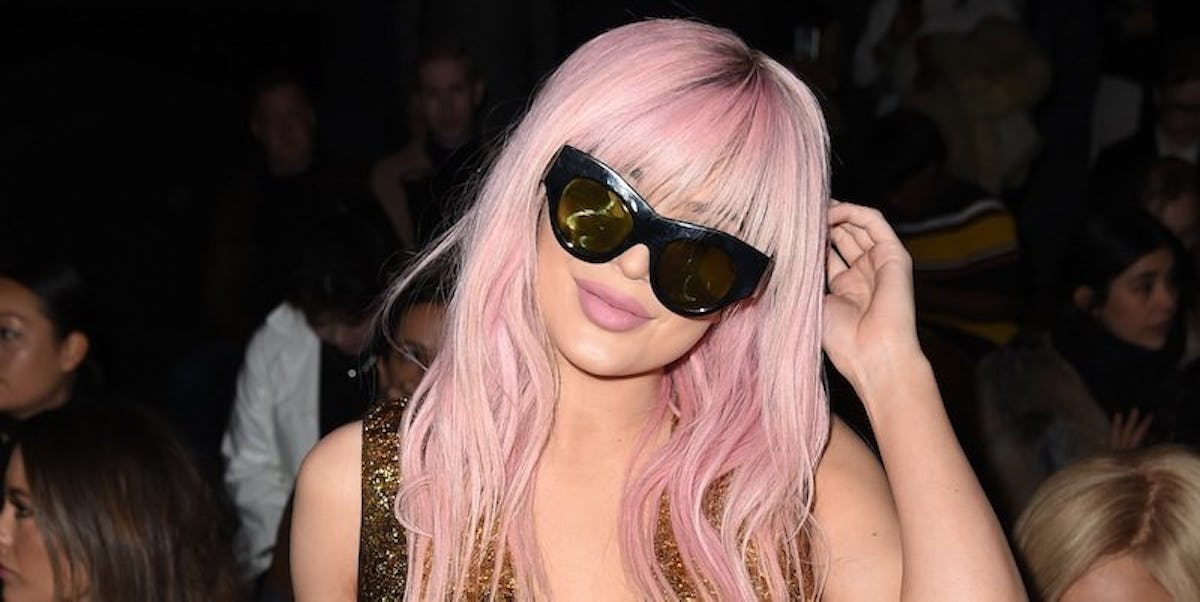 Kylie Jenner Wants To Trademark Her First Name, And This Celeb Is Pissed
Getty Images
The battle of the Kylies begins.
Let's play a word association game. I'm going to say something, and I want you to yell out (or think really hard) the first word that pops into your brain.
Got it? Great. OK.
Here we go.
Kylie.
You said "Jenner," right? Of course you did. Kylie Jenner is the most famous Kylie out of all the Kylies.
She owns a copyright on the name in our minds, a fact she's having some trouble translating into legally binding paperwork.
Australian pop star Kylie Minogue is reportedly attempting to block an application submitted by Jenner trying to copyright the name "Kylie."
It appears Minogue fears such a copyright would dilute her own personal brand and cause confusion between the two separate parties, going so far as to suggest Jenner's brand would diminish Minogue's own.
Before I go on, let's all just take a moment to remember exactly who Kylie Minogue is.
Wow. OK. Give me a second while I recover from OD-ing on early 2000s iconography.
Australia's KDB Pty Ltd, which represents Kylie Minogue, filed its opposition with the US Patent and Trademark Office on February 22 after Kylie Jenner tried to have her name protected for endorsements and advertising opportunities.
The notice of opposition contains several logos the singer used in the past, states the fact Minogue's owned Kylie.com since 1996, shows her existing trademark registrations and strongly suggests she's known around the world by the name "Kylie."
The one major strike against Minogue is she never really hit it big in American markets, despite being in the music industry since the '80s.
That didn't stop Minogue's opposition notice from straight-up calling out Kylie Jenner's potential to ruin the artist's reputation.
World Intellectual Property Review reported KDB called Jenner a "secondary reality television personality" and pointed out she previously drew criticism from the African-American community and disability rights groups.
Minogue hasn't stayed silent on this case, either.
STOP FIGHTING! THE KYLIES OF THE WORLD SHOULD BE UNITING! YOU NEED TO SET A GOOD EXAMPLE FOR CURRENT AND FUTURE KYLIES ACROSS THE WORLD!
Citations: Kylie Jenner tries to trademark her first name, Kylie Minogue says nope (Mashable), Kylie Minogue opposes Kylie Jenner trademark application (World Intellectual Property Review)