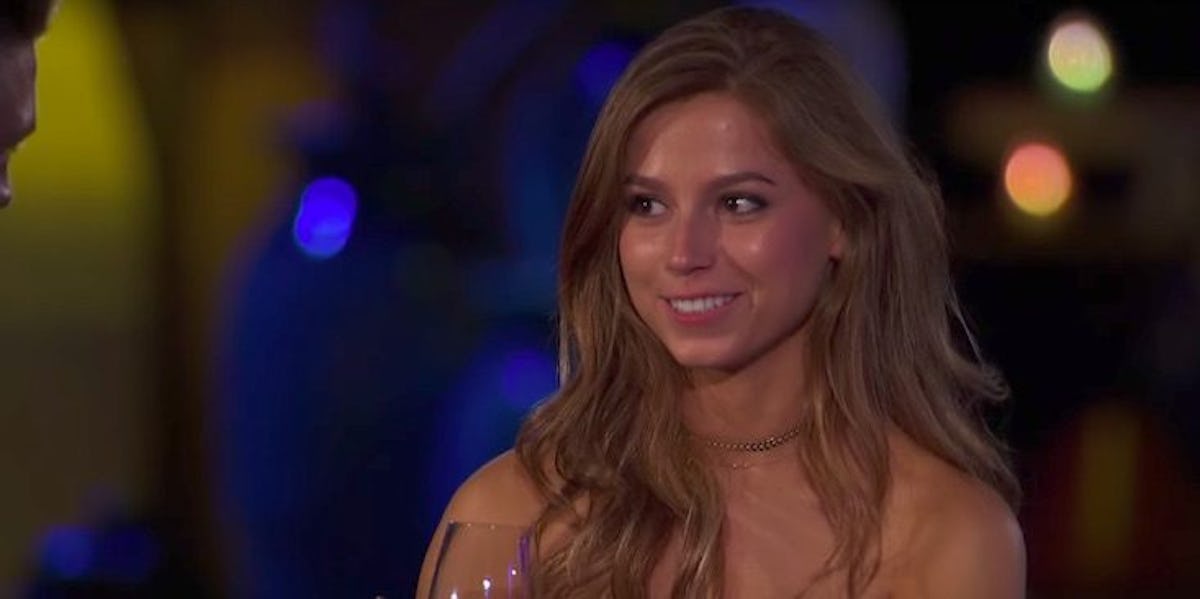 Kristina Walked Out On Dean During 'Bachelor In Paradise' And It Was So Dramatic
ABC
WOAH. I know Bachelor in Paradise is filled with surprises, and you can never be 100 percent certain of anything, but I honestly did not see Kristina leaving Bachelor in Paradise during one of the final rose ceremonies coming. As we all know, Dean messed up big time when he played Kristina. Now, thanks to him, we don't get to see the beautiful bachelorette find love this season.
Earlier in the episode, after Dean ended things with Kristina, the bachelorette made sure to say that Dean would get his karma and she was not kidding. Several of the other girls handed out roses to their respective bachelors, but when it came time for Kristina to give her rose away, she stepped up to the plate and told the others of her decision to leave paradise. She said,
I came to paradise because I wanted to find someone to spend my time with... and I was getting that in the beginning, and as time went on I feel that I was not getting that in return. In my next relationship, I want to be valued and respected… with that said, I cannot give out this rose tonight and, gentlemen, I want you to know you're all amazing, but I won't be staying here, so I will be saying my goodbyes.
Of course, we're all devastated because Kristina was one of the very few good and pure things in paradise, and the best way to respond when devastated is to tweet. Naturally, people's reactions on Twitter prove that, although we'll miss her, we all totally support Kristina's decision to leave Dean's f*ckboy ass in paradise.
I guess all that's left to do is *pray* Taylor and Derek make it to the end, and hope that maybe, just maybe, Kristina will be the next Bachelorette. I mean, what better way to get back at Dean, am I right?