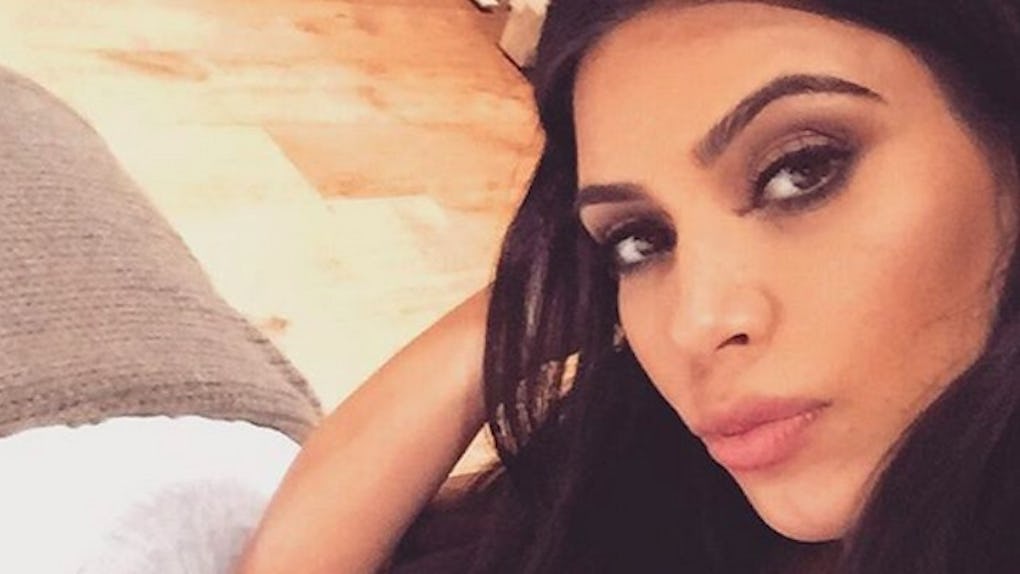 Instagram
Kim Kardashian And Kanye West Just Welcomed Their New Baby Boy
On Friday, Kim Kardashian posted a cryptic photo to her Instagram account with a caption that simply read, "waiting."
In a matter of hours, the photo garnered hundreds of thousands of likes and over 2,000 comments, with many fans asking the star if she was indeed in labor with baby number 2.
Early Saturday morning, Kim and Kanye confirmed the arrival of their second child, a baby boy. In a statement posted to Kim's site, the couple said, 
Kim Kardashian West and her husband, Kanye West, welcomed the arrival of their son this morning. Mother and son are doing well.
Kim additionally tweeted,
Kim will undoubtedly be happy to have this pregnancy over with. In a recent blog post, Kim lamented on how nervous she is to introduce her and Kanye's new child to their daughter North. Kim writes,
Not going to lie, I'm a little nervous about bringing baby No. 2 into the mix. I'm nervous about how North will react, but I know she'll be such a good big sister and I can't wait to have this addition to our family. I know it it won't be easy— North even has a hard time adjusting when I hold other babies!
Kim will also undoubtedly be happy to have her body back. On December 3, in a blog post on her personal site, Kim wrote that she's feeling "fat as f--k." Don't worry Kimmy, you'll have your bangin' bod back in no time.
Stay tuned for more updates and hopefully a baby name soon.