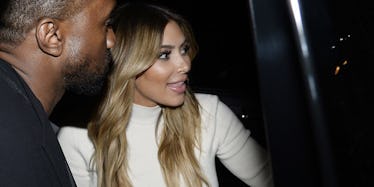 Kim Kardashian Keeps Accidentally Tagging This Teen In All Her Twitter Posts
Reuters
One teenager is getting social recognition on par with celebrity baby North West, meaning he's routinely tagged in Kim Kardashian West's social media posts but has no solid recollection of the actual events.
Mert Alas, a 17-year-old Turkey resident, shares his name with 45-year-old fashion photographer and Kardashian pal Mert Alas, also from Turkey.
When the teenager nabbed the twitter handle @mertalas, the photographer compromised by creating @mertaIas, a handle that appears identical to the original but replaces the "L" in Alas with an uppercase "i."
Naturally, each time Kardashian West attempts to tag her photog friend, she ends up naming a 17-year-old stranger in her photos.
Love when my boo is in town @mertalaspic.twitter.com/FFPrYVyfLg — Kim Kardashian West (@KimKardashian) March 18, 2016
The mistake is an easy one to make. Miley Cyrus even tagged the younger Alas in one of her tweets.
Not one to miss an opportunity to befriend America's biggest TV star, Alas routinely responds to Kardashian West's tags.
Kocanla ters düşecez en sonda @KimKardashian — Mert alas (@mertalas) September 1, 2015
Until the famous photographer switches his handle to something less confusing, little Alas can live it up as a celebrity bestie online.
Citations: Why Does Kim Kardashian Keep Tagging This Random Teen In Her Twitter Photos? (Uproxx)