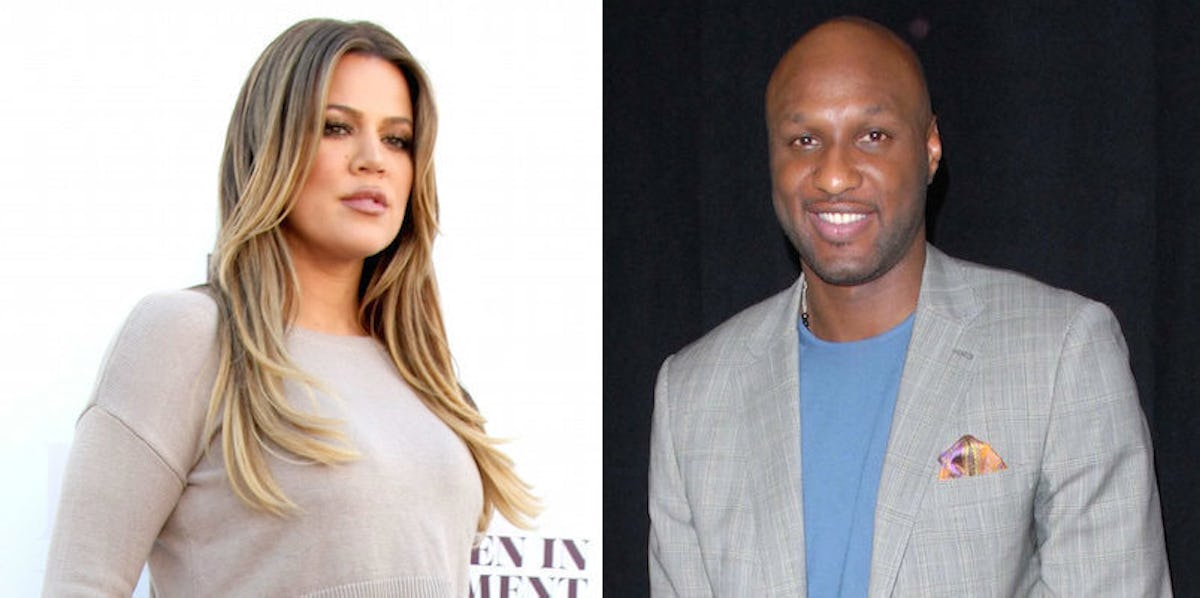 Khloé Kardashian Just Posted A Cryptic Tweet That Might Be About Lamar Odom
Shutterstock
Lamar Odom made it back from the brink of death intact, but Khloé Kardashian may be worried he's not taking his second chance seriously.
The reality star and estranged wife of the former professional athlete posted a quote to Twitter early Thursday morning that may have suggested Odom is taking some risks.
An unnamed damaged person with a fearless approach to life appears to have Khloé Kardashian concerned.
The 36-year-old former LA Laker spent the winter recovering after an overdose in a Nevada brothel nearly ended his life last October.
Just last week, Odom was photographed drinking Cognac at the Beverly Center mall, and the 31-year-old Kardashian tweeted, "Hummmmmm…People disappoint."
The "Keeping Up with the Kardashians" star called off the couple's divorce following Odom's initial scare, deciding instead to help him focus on recovering.
The Kardashian/Jenner family did their best to rally around Odom as he recuperated and set aside the marital issues facing him and Khloé.
For the sake of Odom, Khloé and the entire Kardashian clan, here's hoping he stays healthy.