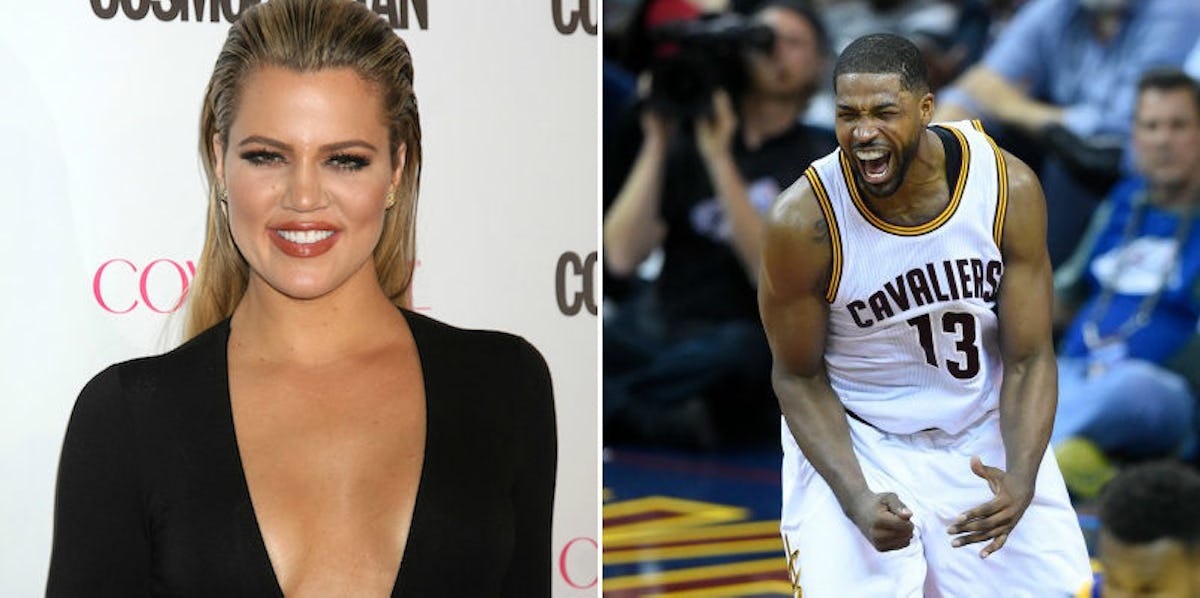 Khloé Kardashian And Her Rumored NBA Hookup Are On A Tropical Getaway
Shutterstock/USA TODAY Sports
It's Labor Day weekend, so you know what that means: Every celebrity is smuggling their bae away for a romantic mini-vacation.
Khloé Kardashian and rumored new boyfriend Tristan Thompson have snuck south of the border to Cabo San Lucas, Mexico.
They took a private jet there because they live and die by the YOLO lifestyle, and you're only jealous.
The 32-year-old and the 25-year-old Cleveland Cavaliers player were seen holding hands as they waded through a crowd at Mandala nightclub.
They were later pictured lapping up the sun poolside while Khloé got her drink on, cocktail-style.
This romance is quite a recent development.
The other day they were spotted at a mansion in Beverly Hills, possibly doing some house shopping.
And it appears Khloé and Tristan have been spending quite a bit of time together. As you can see in the video below, the pair were seen leaving Bootsy Bellows nightclub within a few minutes of each other last weekend.
Her new love pretty much confirms the end of former flame Lamar.
Khloé had originally filed for divorce months and months ago but put the whole thing on hold last year when Lamar overdosed at a Nevada brothel and almost died. Yeah, remember that actually happened?
Citations: Daily Mail