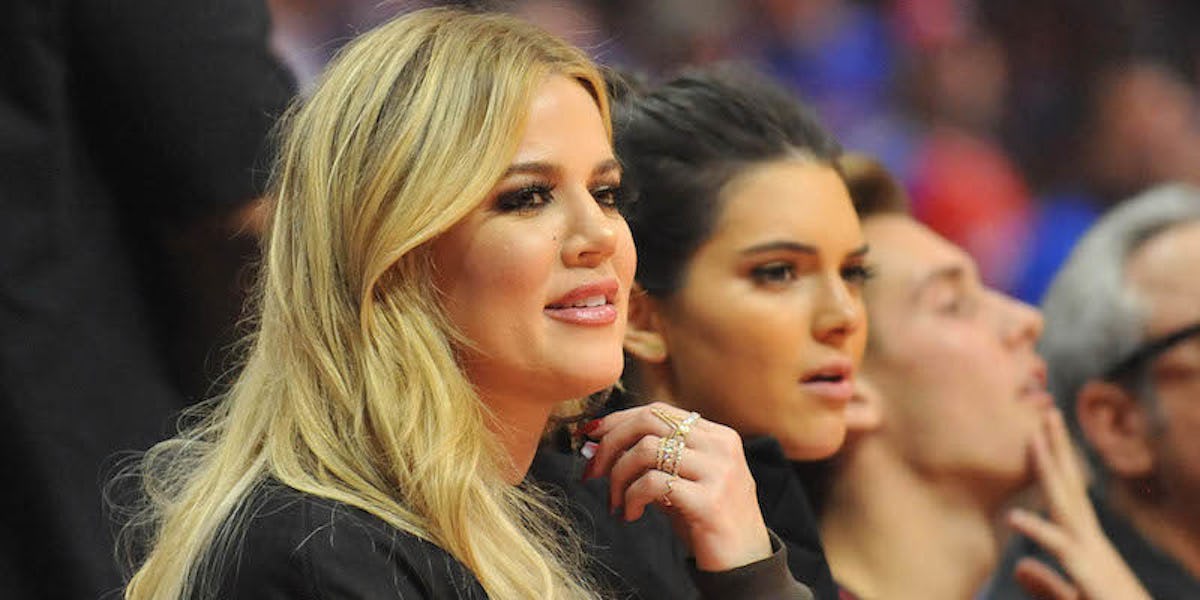 Khloé Kardashian Is Apparently Ripping Her Tweets Off Yahoo Answers
USA TODAY Sports/Gary A. Vasquez
Khloé Kardashian is often known as the funny sister of the Kardashian-Jenner clan.
She's always doing the most hilarious things and has the greatest jokes and comebacks.
I mean, just look at her take a selfie with this koala. This girl kills me.
Khloé is also pretty funny on social media, too. Her tweets are well-crafted and witty, which probably makes her my favorite Kardashian sister to follow.
But, apparently Khloé has been getting some help with her one-liners by taking material from Yahoo Answers.
BuzzFeed noticed many of the questions Khloé's been asking on Twitter have a striking similarity to ones found on Yahoo Answers. Take a look for yourself.
Here's a brain teaser Khloé asked her followers. It's pretty playful and fun. Silly Khloé.
But, check out what a user asked on Yahoo Answers. Not only is it the same exact question, but the writing is pretty identical.
OK, OK, maybe that last one was a coincidence. But check this out.
Hmmmmm, very interesting. Just wait, there's more.
Let's look at this one.
Um.
AND THIS ONE. UM??!?!!?
UMMMMMMMMMMMMMMMM.
Coincidence???
When you have your picture taken with Mickey Mouse at Disneyland, does the guy inside the costume smile for the camera? — Khloé (@khloekardashian) March 17, 2016
I think not.
The similarities just go on and on.
Hey, I mean, these ARE good questions.
It's just a shame they aren't Khloé's!
Why do they put holes in crackers? — Khloé (@khloekardashian) March 16, 2016
BUSTEDDDDD.
It's OK, Khloé, I'll still throw you a retweet.
Citations: Khloé Kardashian Might Be Stealing Her Tweets From Yahoo Answers (BuzzFeed), Struggling to Craft the Perfect Tweet, Khloé​ Kardashian Is (Maybe, Probably) Trolling Yahoo Answers for Material (ELLE)