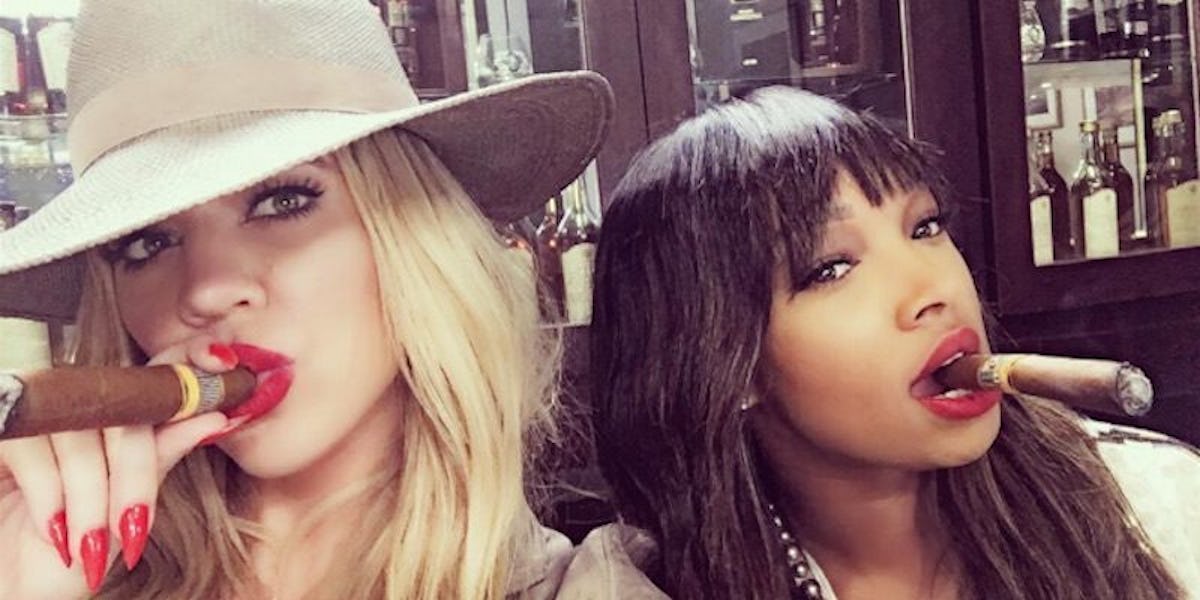 People Are Super Pissed At Khloé Kardashian Over This Photo She Posted
Whether she meant to or not, Khloé Kardashian got political in Cuba, and Twitter is muy enojado.
While on a family vacation to Havana, Khloé shared a photo of herself on Instagram featuring one particularly glaring line of text.
In the pic, the reality star poses beneath former president of Cuba and dictator Fidel Castro's forename, and followers are not feeling it.
**Castro admittedly boasts a complicated, divisive legacy. For some background on the people of Cuba's struggle to protect human rights under Castro's leadership, enlighten yourself as our nation's top scholars do and casually peruse a little Wikipedia here and here.**
Twitter cannot wrap its head around Khloé's Fidel infatuation.
Khloe Kardashian, I love you so much but I don't love that picture of you in Cuba in front of a wall that says FIDEL — Kathleen Fuentes (@KathleenLights1) May 5, 2016
lol when a celebrity who claims to fight for human rights poses in front of a Fidel wall in Cuba @khloekardashian pic.twitter.com/q6IBVGBlUR — KP (@KristinGrace_) May 5, 2016
We all know there's a chance Khloé didn't see Castro's name behind her before snapping the photo, but this is a prime moment for an end-of-episode, sitcom-style lesson (cue the tender, moving theme music).
Remember, boys and girls: Always check your Instas for traces of controversial leaders of Caribbean island nations before posting.