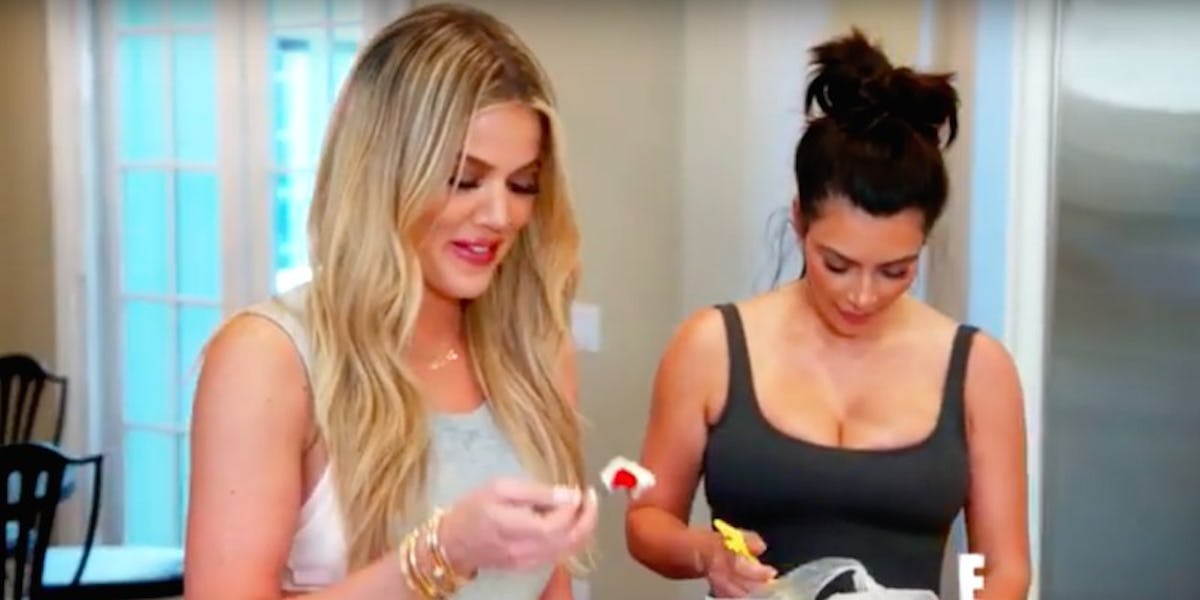 Khloé Called Kim K Out For Dressing Like A Hooker In Hilarious 'KUWTK' Clip
YouTube
Leave it to renowned selfie Queen Kim Kardashian to steal the fire when siblings Khloé and Rob were having a bonding moment.
Kim K, girl, you're always making me LOL… And I couldn't even handle this hilarious "Keeping Up with the Kardashians" clip.
Khloé K was hanging in the kitchen with her younger bro Rob, when Kim K casually entered the scene, rocking a super sexy, fitted black dress paired with high heels.
I don't know about the rest of you guys, but when I'm chilling in my house you'll find me wearing leggings, a flannel shirt and my favorite fluffy slippers.
Casual chic vibes all the WAY.
Once Kim came into the kitchen, things went down real fast.
Khloé Kardashian called out the 35-year-old reality TV star, saying,
Oh my – you've gotta get out of here.
She didn't hold anything back, continuing to compare Kim's outfit to a hooker's, asking,
Kimberly, how much are you?
Kim responded with,
I know, the neighbor did kind of look at me like Hooker City. I did feel uncomfortable for one second.
Oh snap! But Kimmy K, I must say, you do you like a BOSS in those stilettos.
Citations: 'The neighbor did look at me like Hooker City': Kim Kardashian admits her dress is too sexy after Khloe jokes she resembles a streetwalker (Daily Mail)