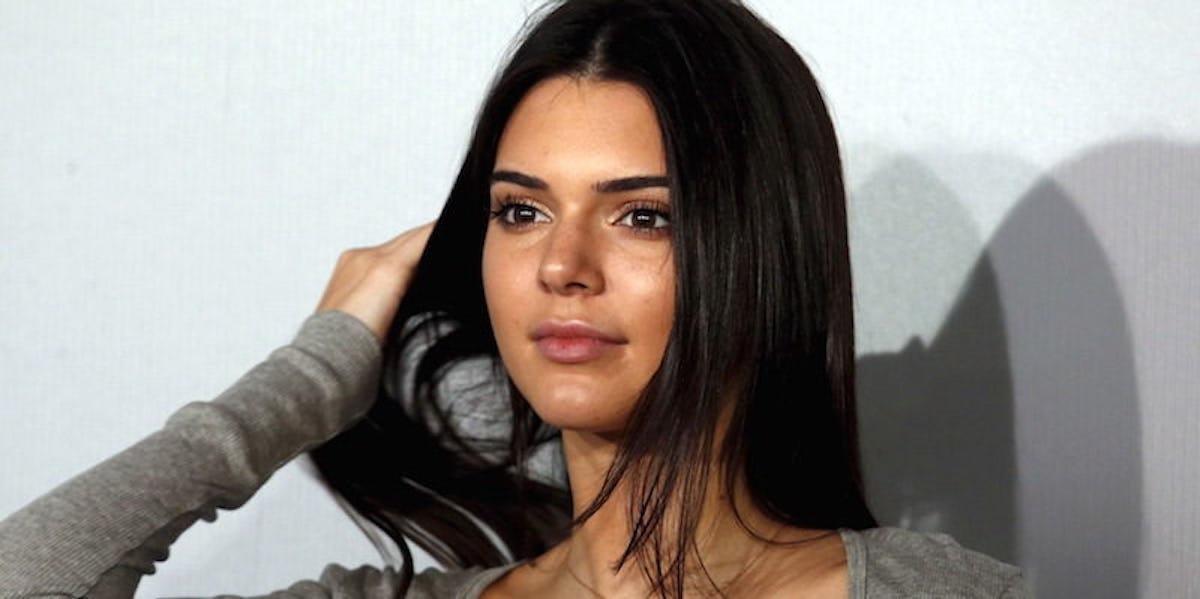 The Playlist Kendall Jenner Listens To While Getting Toned At The Gym
REUTERS/Bobby Yip
Your silent but relentless pursuit of literally turning into Kendall Jenner just got a little easier.
A good workout mix can make or break your attempt at getting into shape. If you're me, that mix needs to be high energy, catchy and show range, but also not tooo00 high energy or heavy. Think the volume of heavy metal meets the non-agression of pop rock with the message of Rachel Platten's "Fight Song."
Just like our workout routines themselves, everyone has his or her own playlist. Sort of like audio DNA but with more Kanye.
Kendall Jenner recently shared her Spotify workout playlist on her website, so if you're looking for more ways to live life as Kendall sans wearing her skin "The Silence of the Lambs"-style, this is for you.
I present to you "Kendall's Tunes for Toning."
I know what you're all thinking.
Fifteen songs. Zero Creedence Clearwater Revival.
I don't get it either, but I guess to each their own.
Citations: FITNESS We Cant Stop Listening to Kendall Jenners Workout Playlist (Teen Vogue)