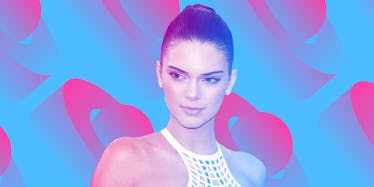 You Probably Won't Recognize Kendall Jenner In These New Modeling Pics
REUTERS
HOLY COW. Kendall Jenner looks almost unrecognizable in these new modeling pics.
The 20-year-old "Keeping Up with the Kardashians" star is featured in Fendi's new #FendiFW16 campaign.
Kris Jenner shared some of the photos from the shoot on Twitter, and her daughter looks totally different.
Look at Kendall's short hair! I seriously had to do a double take.
Here's another closeup shot. Damn, she's straight-up killing it.
Also, can we talk about her cheekbones, eyebrows and eyelashes? SLAY, MAMA, SLAY. I need a Kendall Jenner makeup tutorial ASAP after looking at these babies. Help me fix my face, Kenny.
Honestly, these photos just make it clear Kendall Jenner can rock any look. Seriously.
I wish I could say the same about myself...haha FML.
Recently, the reality star cut her hair shoulder length, and that was even a huge change. Now she's switching up her look even more.
It's unclear if Kendall Jenner actually cut her hair for the shoot or if she just slicked it back. Maybe she's even wearing a wig. WHO KNOWS?
According to her recent Instagram photos, her hair still seems to be shoulder length.
Either way, she's a babe. Lookin' good, Kenny.