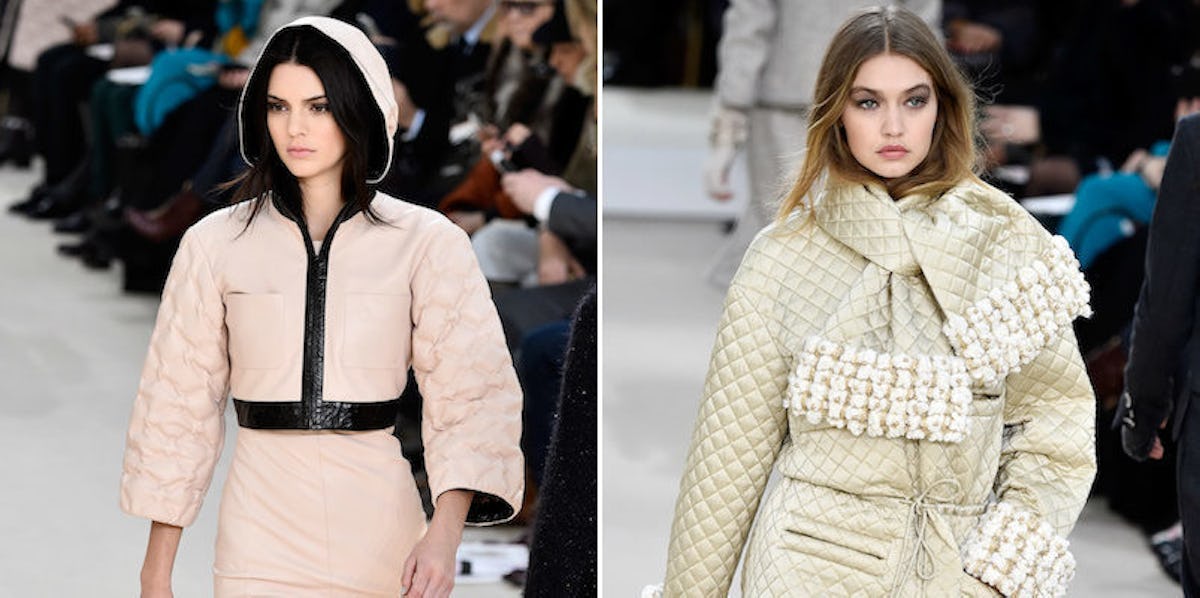 Kendall Jenner And Gigi Hadid Walked Insanely Far In Chanel's Fashion Show
Getty Images
I can't walk three feet without stumbling, so mad props to Kendall Jenner and Gigi Hadid for reportedly walking 1.6 miles in full-on model mode on Tuesday morning.
The fall 2016 Chanel show promised to give all attendees a front row seat, and when Chanel makes a promise, Chanel really follows through. Chairs were set up back to back, spanning the entire area of Paris' Grand Palais.
Damn. Chairs on chairs on chairs, meaning those models, including Kendall and Gigi, had a lot of walkin' to do in order to weave in and out of all those rows — 1.6 miles of walking, not including the finale, according to ELLE.
Luckily, it looks like they both wore the shoes for it. I'm no fashion expert, but I'm going to go out on a limb here and say judging by these pictures from the show, both Kendall and Gigi wore boots.
So don't worry, they had that practical footwear! Not to mention the fact they both probably go to the gym more times in one day than you do in a week. They can handle a little walking.
Just BFFs doing typical BFF stuff, like taking a long walk together... in front of hundreds of people judging them!
Citations: At Chanel, No Stunts Just Fashion (ELLE)