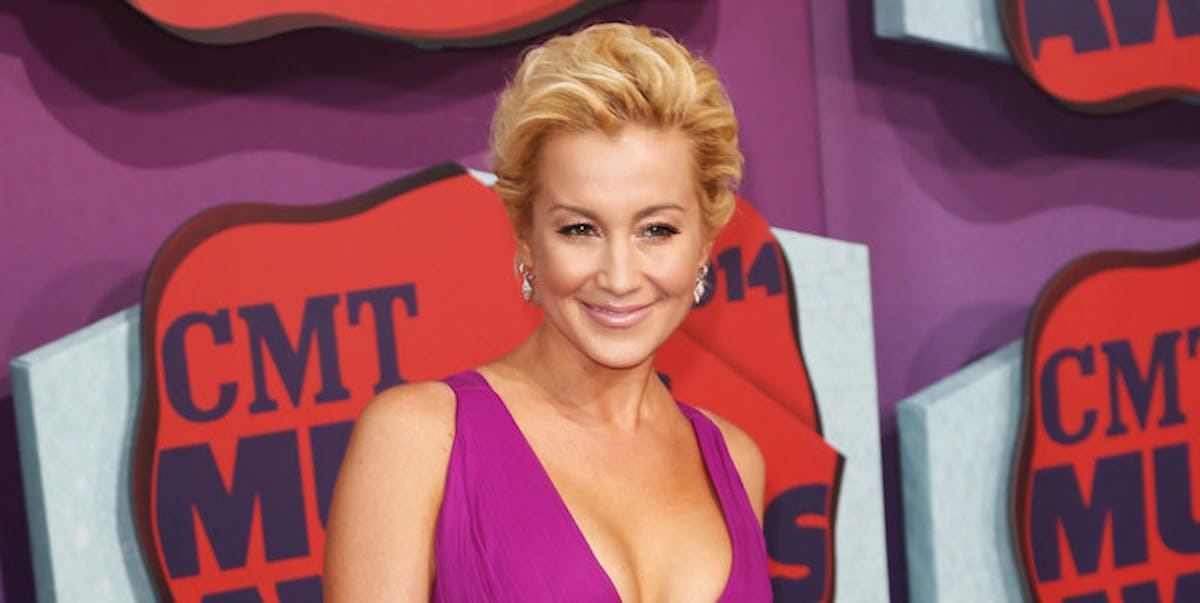 Kellie Pickler Talks 'American Idol,' Her Reality TV Show And What's Next
REUTERS/Eric Henderson
Now that "American Idol" is officially over, I'm not quite sure what to do with my Wednesday nights.
The popular singing competition had a successful 15 seasons, but unfortunately, the TV show came to an end.
As this past season came to a close, fans were able to reflect on the best "American Idol" contestants, winners and memories.
Personally, my favorite year of the show was the fifth season in 2006. That season had some big names: Chris Daughtry, Katharine McPhee and Kellie Pickler, for example.
WAIT, HOLD UP. Let's talk about my girl Kellie for a sec. The country singer made it through to Hollywood when she was 19 years old and totally blew away the judges. Remember her first audition?
Ugh, feels like yesterday. Well, Elite Daily was able to sit down with Kellie Pickler and talk about "American Idol," her reality TV show, "I Love Kellie Pickler," and what we can expect from her next.
I immediately learned she is as sweet in person as she appears on TV. We started our conversation by talking about what it was like for Kellie to return to the "American Idol" stage this past season.
Kellie told Elite Daily,
It was amazing! It was like an 'Idol' family reunion. It was 15 seasons of 'Idol' contestants who came back together for the first time. There were several contestants from past seasons who I had the pleasure of meeting for the first time.
When asked about the experience of working as a mentor to a few of the season 15 contestants, Kellie joked,
You definitely go in with a different mindset... There isn't a whole lot of pressure. What are they gonna do... send us home?!
She added,
Being able to work with Tristan [McIntosh] and Amelia [Eisenhauer] was great. They're just so precious. It's crazy that they're only 15!
Kellie shared she thinks the show's ending was bittersweet. She remembers watching "Star Search" as a kid and that being the biggest show on TV at the time, so it's crazy to think about what will come next for singing competitions.
We also talked about Kellie's transition from being a contestant on "Idol" to starring in her reality show, "I Love Kellie Pickler," alongside her husband, Kyle Jacobs.
When asked about what it's like to let viewers into the more personal parts of her life, Kellie told me,
I think with anything you do, you have to set boundaries. You have to say, 'All right this is what I feel comfortable doing, this is what we're not gonna do.' And it's important to surround yourself around people who respect those boundaries.
She continued,
You can put yourself out in the world... We all do in some way, shape or form when we leave our home... You're gonna meet people and have an impact on their life, so you set boundaries from the get go and you do what you feel good about. You have to be happy with what you see when you look in the mirror every morning. I make decisions that I can wake up to and live with for the rest of my life.
Kellie also opened up about how she thinks "I Love Kellie Pickler" gives fans a more accurate representation of how she (and other celebrities) live their lives. She shared,
I think people who watch the show, when it first came out, were shocked by how we don't live in this little bubble. There's a stereotype we have created of people who are celebrities... that they aren't real... I think doing this show has really shown the world that we're just people, we just have a weird job I guess. But we're totally normal.
She joked,
I'm not really that normal, but you know what I mean.
In terms of what's next for Kellie, her TV show just got renewed for a second season, so the couple will be shooting this summer.
Currently, Kellie has a partnership with Flonase Allergy Relief. For the project, she's sending the popular Eh Bee Family on an epic road trip to America's worst allergy cities.
You can follow their journey as they visit landmarks and take on challenges. You can also use #BEGREATER on social media to join the conversation and enter for a chance to win a vacation.
Kellie plans to meet up with the family on April 30 for the 2016 iHeartCountry Festival in Austin, Texas.
It looks like Kellie has big plans for the summer, so we're looking forward to seeing what the singer takes on next!