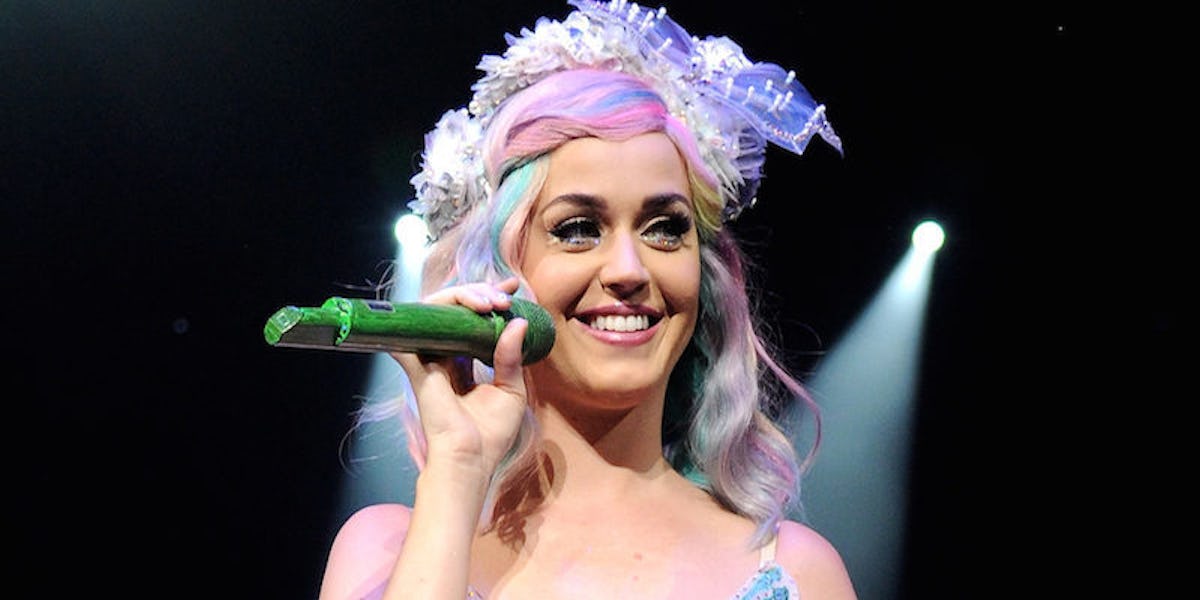 Katy Perry Completely Shuts Down Fan's Ex-Boyfriend With Just One Text (Video)
Katy Perry isn't about to let some NOBODY tell her she can't sing.
A fan recently posted a video to YouTube of Perry on tour in Melbourne. In the video, the singer scrolls through several messages on another fan's phone.
The messages are from the fan's ex-boyfriend, who criticizes Perry by suggesting she "can't sing live at all."
The "This Is How We Do" singer promptly snaps a selfie and sends it, along with a message so harsh that if he wasn't -- as she suggests in her WhatsApp attack -- already "dickless," he might be now.
Perry also takes a moment to remind her phone-wielding fan ex-boyfriends are meant to stay in the past.
While I'm not ultra-enthused with the pop star's use of words to describe her foe as weak and cowardly (you're only insulting yourself there, ladyfriend), I do love a good revenge story.
Citations: Katy Perry Absolutely Roasts A Fan's Ex-boyfriend With A Text Message (Playboy)