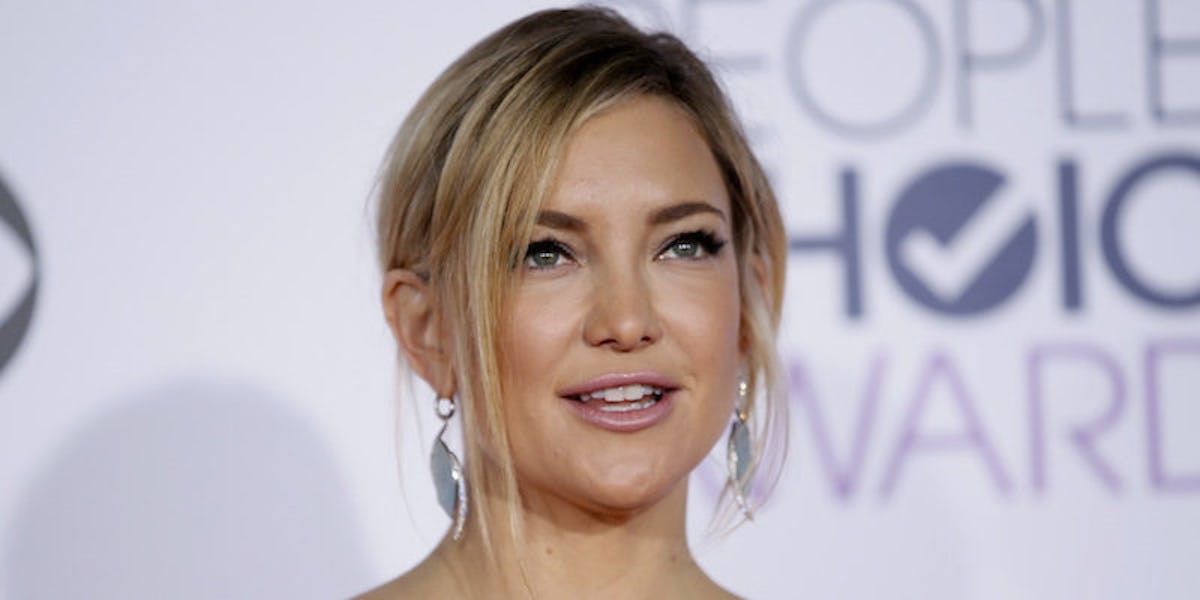 Kate Hudson's Hot Mess-Themed Birthday Party Looked Absolutely Epic
REUTERS/Danny Moloshok
New life goal: get invited to one of Kate Hudson's birthday parties.
Kate Hudson just seems like the best Hollywood person to hang out with, am I right or am I right? Think about it. Would you rather take an eight-hour car ride with Kate Hudson or Scarlett Johansson? Thought so. BYE-BYE, SCAR-JO!
So it should come as no shock Kate Hudson's birthday party theme was maybe the best birthday party theme of all time -- hot-mess bride.
Genius. Pure genius.
Take note, everyone else who ever has a birthday party. THIS is how you do a themed event.
Rachel Zoe, Rosie Huntington-Whiteley and Poppy Delevingne were all there and looking hot messy AF.
Seriously, this theme is maybe my favorite theme, aside from the time I went to a Bar Mitzvah that was "Armageddon" themed.
Ever been jealous of a camera phone? Because I'm legit jealous of this camera phone.
I'd have easily paid $25,000 to attend this thing.
Operation "Become Kate Hudson's Closest Friend In Order To Swing An Invite To Her 38th Birthday Party" is officially underway.
Citations: Birthday girl Kate Hudson flashes her taut abs as she joins Rosie Huntington-Whiteley and Poppy Delevingne in Hot Mess Brides fancy dress for star-studded 37th bash (Daily Mail)