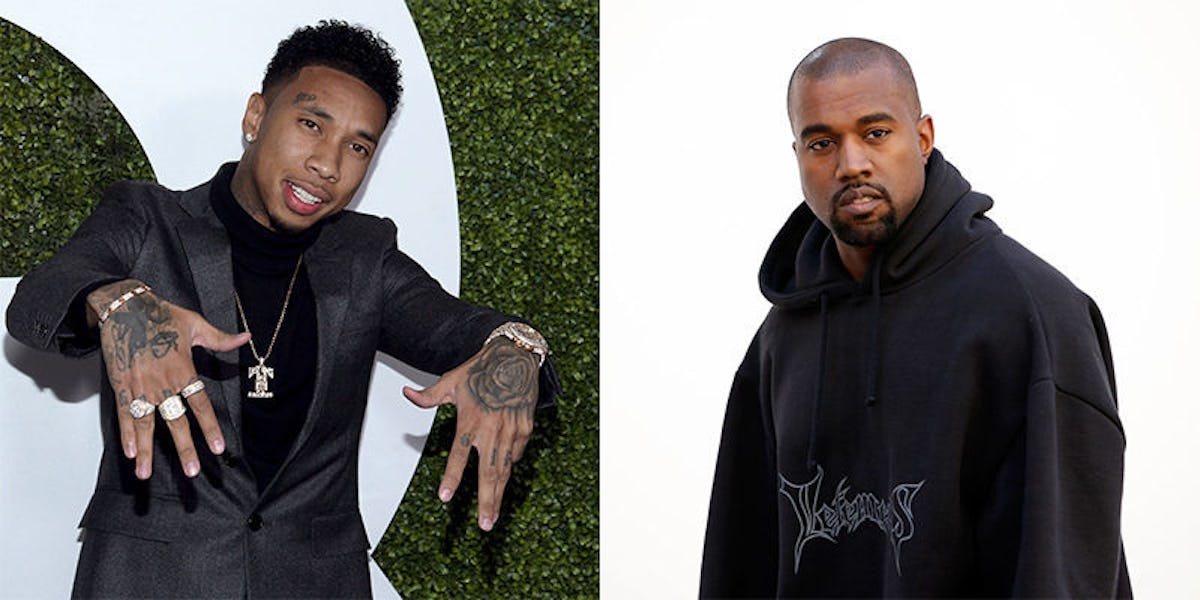 Kanye And Tyga Dressed Up As Easter Bunnies And It Was Adorable
REUTERS/Kevork Djansezian/Charles Platiau
This Sunday was Easter and it looks like the Kardashian family had an epic celebration.
There were presents and beautiful flower arrangements.  There were bunny ears and matching outfits, and even a party by the pool.
However, the best part of the day was seeing Kanye West and Tyga dressed up as Easter bunnies.
Yup, the two rappers ditched the Yeezys and put on full white bunny costumes to play with the kids.
Here they are on the way to surprise the kids!
North West is a big fan of the costumes. It looks like they made her day. https://instagram.com/p/BDeMghyMw9b/embed/
Of course, there was a family photo. How precious.
And it looks like the girls played some games with them, too.
I'm gonna take a wild guess and say this bunny was Tyga...
Yup, definitely Tyga.
Happy Easter! Love, the Kardashians.
Citations: Kanye And Tyga Easter Bunnies (Complex)