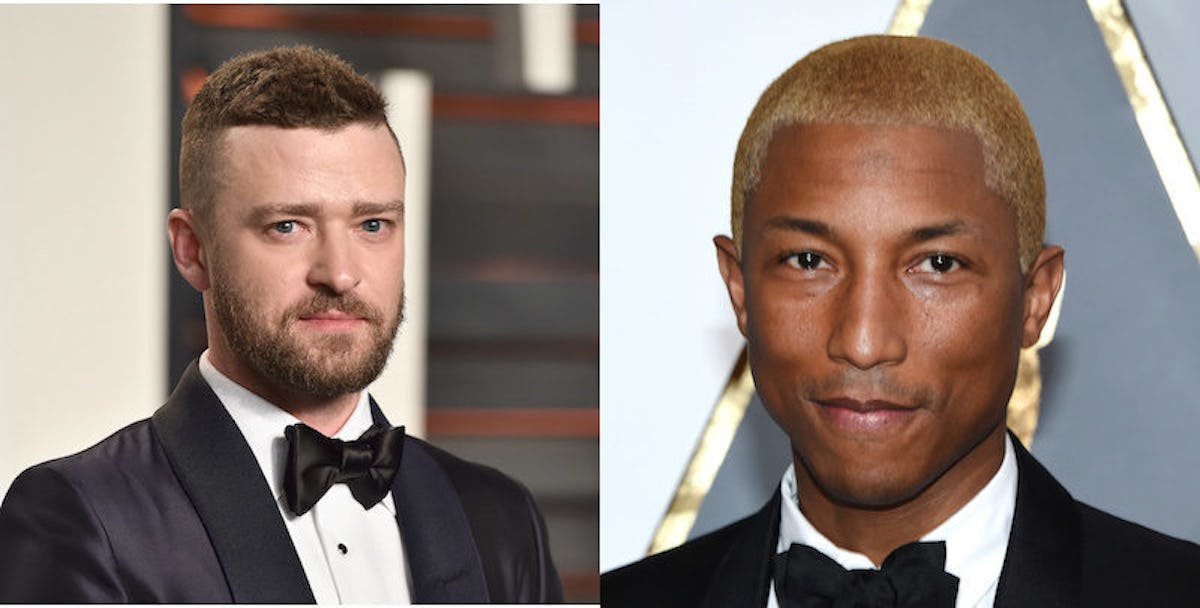 It Looks Like Justin Timberlake And Pharrell Are Making New Music Together
Getty Images
WHUTTTTTTTTTTTTT?!?!?!?!??!?!?!
Ummmmmmmmm, y'all, I think Justin Timberlake just hinted on his Instagram he and Pharrell are doing music stuff together OR SOMETHING. I don't know. This is the vaguest Insta post of all time, but also, if it doesn't turn into a song or a multi-city concert tour, I'll be furious.
WHAT DOES THIS ALL MEAN?!?!
Timberlake captioned the vague AF post, saying,
Currently…
In case you're wondering, no, Justin doesn't update his Instagram often, which could mean something is actually in the works. And if you want to get more excited, last week, he posted a selfie with The Weeknd and David Blaine (yeah, that David Blaine).
Could The Weeknd, Justin and Pharrell be working on some bigger project?!? COULD DAVID BLAINE BE STARTING A MUSIC CAREER?!?! ARE PHARRELL, JUSTIN AND THE WEEKND GETTING INTO MAGIC?!?!
WHAT IS HAPPENING?!?
Citations: Is Justin Timberlake Making New Music With Pharrell Singer Posts Pic of the Duo in the Studio and Our Ears Are Excited (E!)