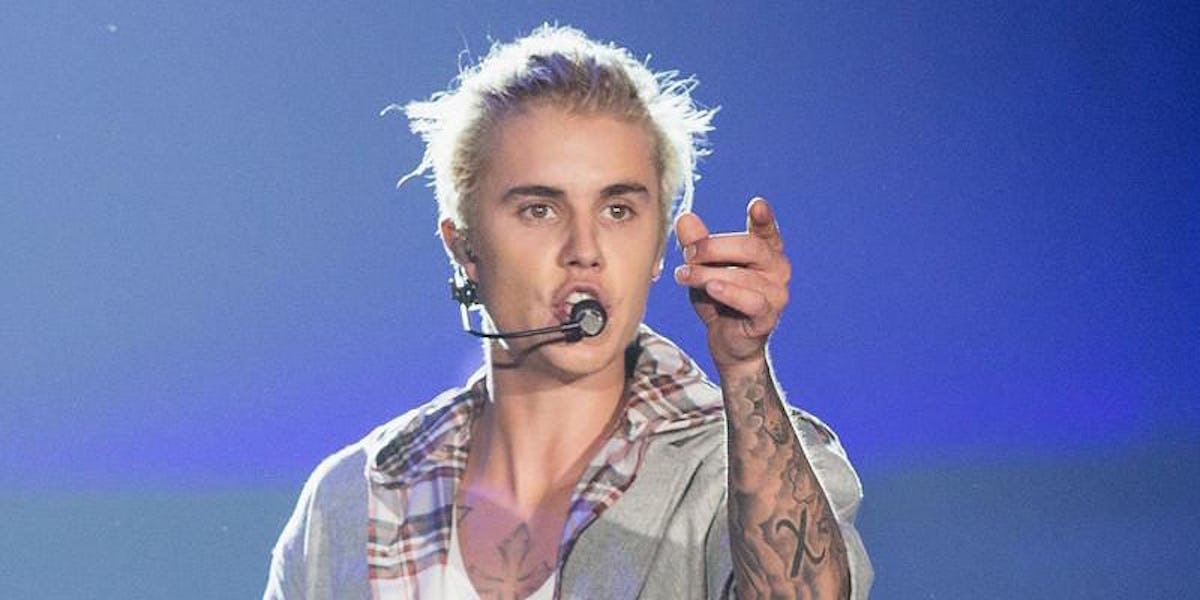 Justin Bieber Sold A Bunch Of Tour T-Shirts With An Ironic Typo On Them
Getty Images
Musicians, here's a tip for you: When you're selling shirts to promote your latest album, you should probably double-check to make sure said album name is spelled correctly.
Justin Bieber didn't, and now, he and his team are looking kind of dumb. (Sorry, but it's true).
Twitter user @EmmelynAffeldt brought attention to the egregious typo when she tweeted a picture of the shirt along with the caption,
When Justin Bieber's tour merch has a misspelling.
The shirt, sold at the beginning of Bieber's Purpose Tour, reads,
Many are the plans in a person's heart, but it is God's purose that prevails. [Emphasis added].
"Purose," of course, is not a word, much as Biebs may belieb it is.
The tees, of which an undetermined number have already been sold, are being recalled.
Anyone who bought a misspelled tee can have the garment replaced by the singer's team, although, holding off and keeping the faulty item might be a better move — you never know how much a "rare Justin Bieber tour shirt" could go for on eBay in a couple of years.
Check out the tee below, and hope that Biebs' team learns how to utilize spellcheck before the next round of tour shirts go out.
When Justin Bieber's tour merch has a misspelling#purose pic.twitter.com/nY2u6IMzK5 — EMMELYN (@EmmelynAffeldt) March 11, 2016
Citations: Justin Bieber's Official Tour T-Shirts Have the Most Amazing Typo on Them (Cosmopolitan)