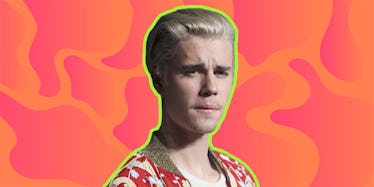 People Are Super Pissed At Justin Bieber For Posting A Photo With This Actor
REX/Shutterstock
Um, Justin Bieber? You may want to rethink your recent Instagram post because people are PISSED.
The 22-year-old Purpose singer just added a photo with Jeffrey Jones, the actor who played Principal Rooney in "Ferris Bueller's Day Off."
Remember him? Yup, this is definitely one of my favorite movies of all time.
But that's not all you should know about Jones. The 69-year-old actor was arrested for possession of child pornography in 2003 and accused of making a 14-year-old boy take pornographic photos.
According to Metro, he was sentenced to five years probation and registered as a sex offender after pleading no contest.
So, uh, now that you know this information, check out the photo Justin Bieber posted on Instagram with Jeffrey Jones.
Fans immediately scolded the singer for taking a photo with a registered sex offender.
However, several Beliebers defended the singer and claimed he didn't know about Jones' record.
HE JUST WANTED A PHOTO WITH PRINCIPAL ROONEY, OK?
It seems like Justin is still unaware of the negative attention his post received because the star hasn't deleted it.
Instead, he's just playing Pokémon Go and living his life. Do your thing, Bieber. Do your thing.
Citations: Justin Bieber Instagram Post Ferris Beuller (Metro)