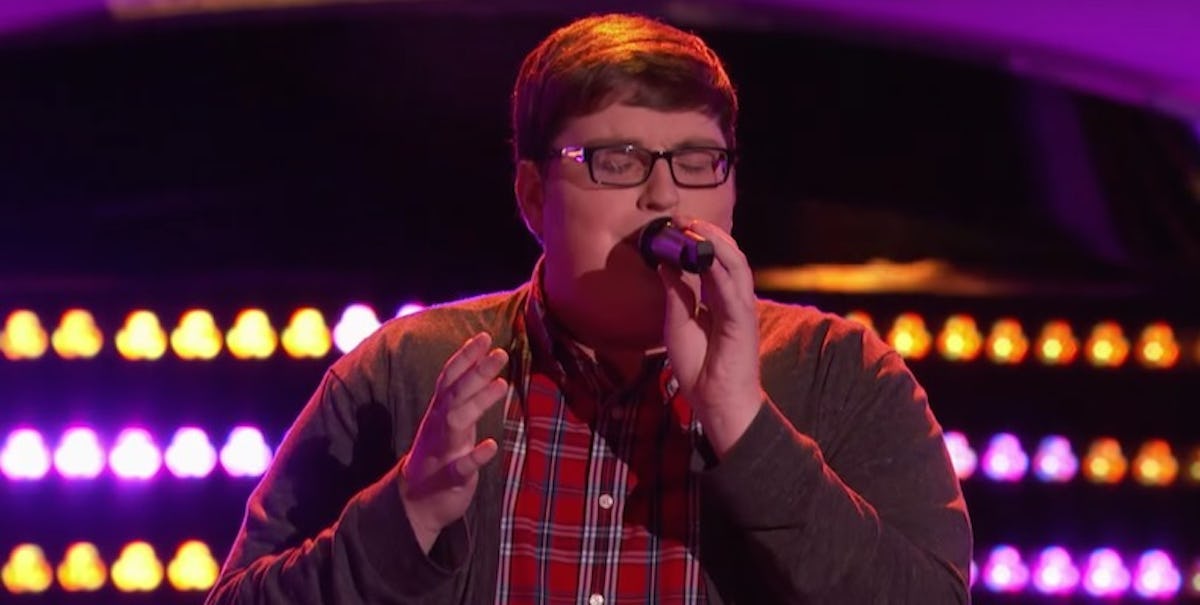 Guy Absolutely Slays His Cover Of Sia's 'Chandelier' On 'The Voice' (Video)
Listen, we've all been out late with friends when Sia's "Chandelier" starts playing and kicks everyone in the drunk, emotional gut.
The crowd starts singing along and when the chorus hits, each individual in the bar has a moment -- doubled over, fists clenched -- where this thought occurs:
I am HITTING these notes. I… SOUND… GREAT.
On Monday's episode of "The Voice," contestant Jordan Smith proved we can each take SEVERAL seats, thank you very much.
From the beginning, Smith's voice is smooth as warm peanut butter and clear as a shower door in a sexy hotel bathroom.
During the chorus, the audience members' faces presumably melt off and their skeletons cheer him on as he completes a flawless vocal powerhouse performance.
Smith is also tailor-made for "The Voice." His appearance is hardly what any viewer expects to see upon hearing him sing.
His performance is a major coup for all men who look like substitute math teachers but harbor dreams of stardom.